Warning
: Undefined variable $ElencoSezioni in
D:\inetpub\webs\giornatedegliautoricom\wp-content\plugins\FilmEventi\FilmEventi_ShortCode.php
on line
36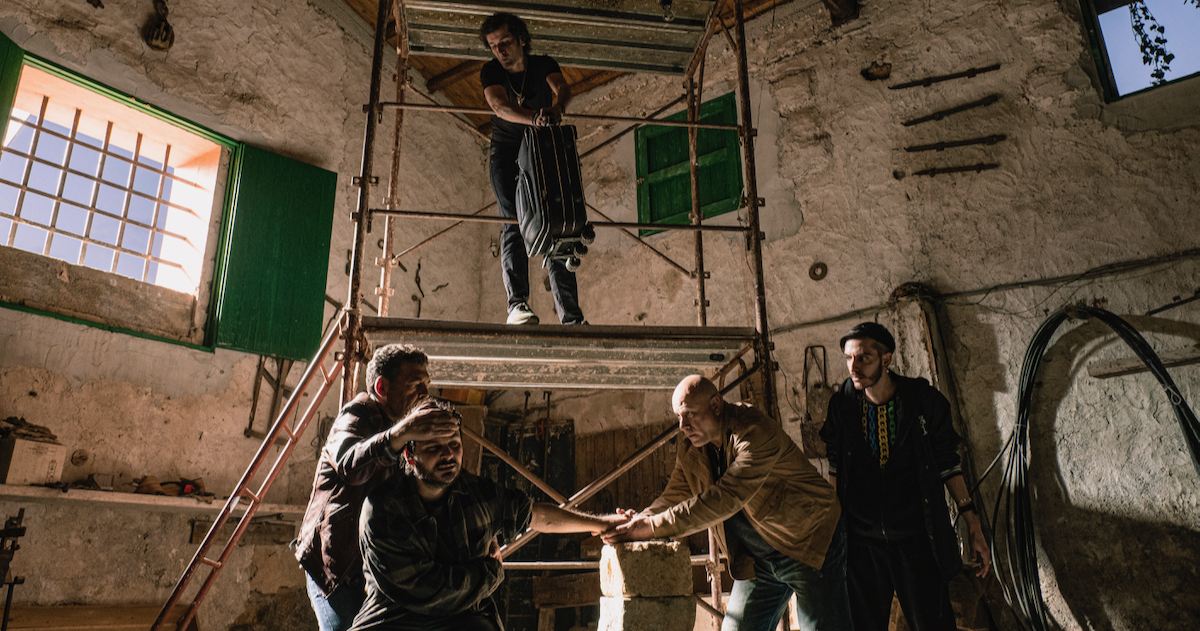 Venetian Nights
SPACCAOSSA
THE BONE BREAKERS
by Vincenzo Pirrotta
Italy, 2022, 105', color
screenplay:
Vincenzo Pirrotta, Ignazio Rosato, Salvo Ficarra, Valentino Picone
06 September 21:30 - Sala Laguna
Public, free entrance
V.O. IT/DIALECT sub IT
Reservation required on giornatedegliautori.com
06 September 22:00 - mymovies.it
Available on subscription from Italy for 5 days
cinematography
Daniele Ciprì
editing
Agathe Cauvin
music
Alessio Bondì
Fabio Rizzo
Aki Spadaro
sound
Luca Bertolin
Matteo Eusepi
Piergiorgio De Luca
Sandro Rossi
production design
Lino Fiorito
costumes
Luca Costigliolo
makeup
Federica Castelli

cast
Vincenzo Pirrotta (Vincenzo)
Selene Caramazza (Luisa)
Ninni Bruschetta (Francesco)
Giovanni Calcagno (Michele)
Filippo Luna (Mimmo)
Aurora Quattrocchi (Giovanna)
Simona Malato (Maria)
Luigi Lo Cascio (Machinetta)
production
Tramp Limited
with Rai Cinema
producers
Attilio De Razza
Nicola Picone
Inside a warehouse in Palermo, a group of people smashes a man's arm to pieces with a wheelie bag packed with weights. This is the method used by an amateur criminal organization that fractures the limbs of its willing victims before staging fake accidents and raking in the insurance payouts. Vincenzo recruits the individuals from among the down-and-outs that haunt the city streets, where Luisa is a habitué, since she gets her crack there. Vincenzo's problems suddenly get worse, though, after a series of mistakes shut him out of the gang, and Luisa is now his only chance: he convinces her to have her bones broken.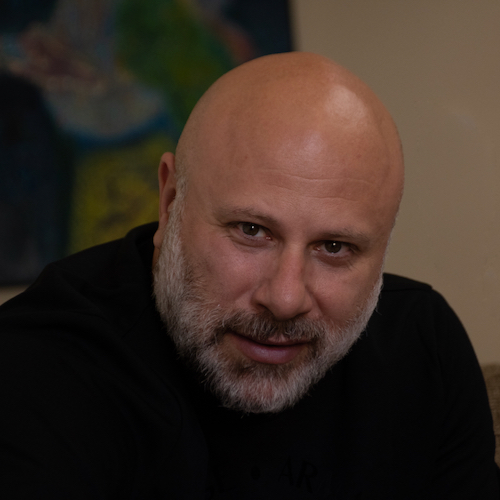 "I've known about the 'bone breakers' ever since I read about them in the news and I became obsessed: it was like a cancer inside me that needed to be expelled. I had to tell the story in order to succeed. Why? It happened in Palermo, where I was from, and second, as I got in deeper and deeper, I had the feeling I was making a genuine descent into hell. I was struck by the story of the ragtag criminal organization, but even more so by the underworld of the hapless souls involved, who were targeted by the gang. Most of the time, it was they who asked to have their bones broken, often for frivolous reasons, or out of desperation."
Vincenzo Pirrotta is a playwright, actor and director whose plays have been staged at major theaters and international festivals. His opera productions include collaborations with the Rome Opera House and the Teatro San Carlo in Naples. Pirrotta has won numerous awards, such as the National Association of Theater Critics' Award for U Ciclopu and the Golden Graal Award for Best Director for his production of Sagra del signore della nave, shortlisted for the U.B.U. Prize. Among other plays he has directed, The Eumenides was selected for the 2004 Venice Biennale. His acting credits include roles in the films We Believed by Mario Martone, The First King by Matteo Rovere, The Stolen Caravaggio by Roberto Andò, and The Traitor by Marco Bellocchio. Pirrotta will soon be appearing in the Italian TV series The Bad Guy (Prime Video). The Bone Breakers marks his directorial film debut.