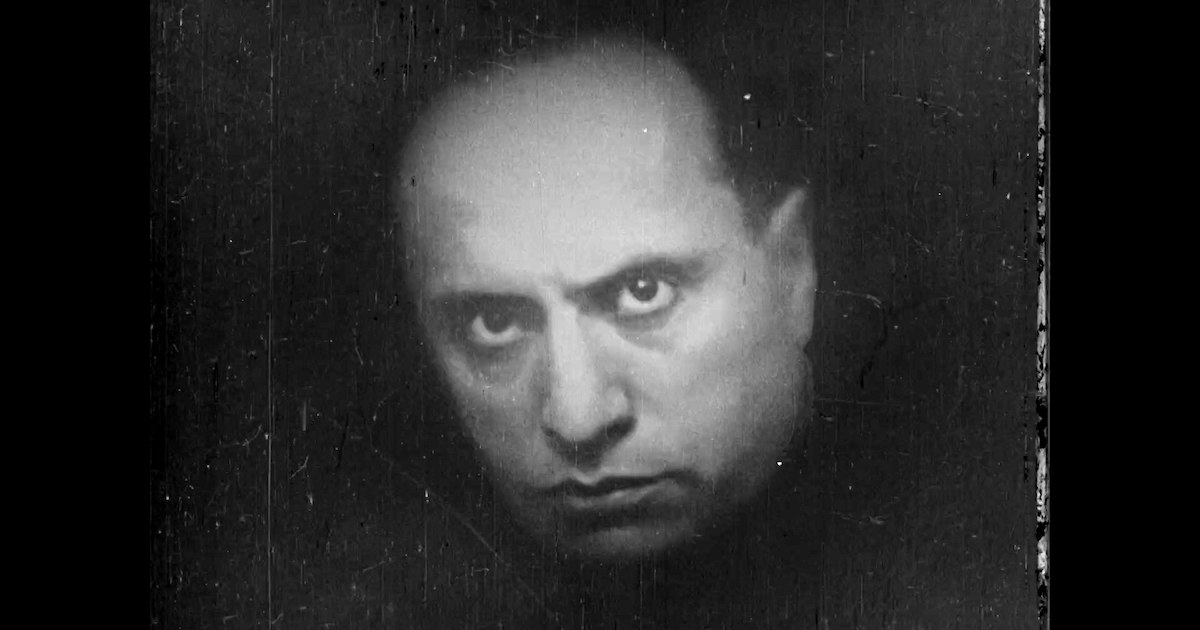 Special Events
MARCIA SU ROMA
THE MARCH ON ROME
by Mark Cousins
Italy, 2022, 97', color, b/w
screenplay:
Mark Cousins, Tony Saccucci
31 August 11:30 - Sala Perla
Public, all accreditations
Followed by Q&A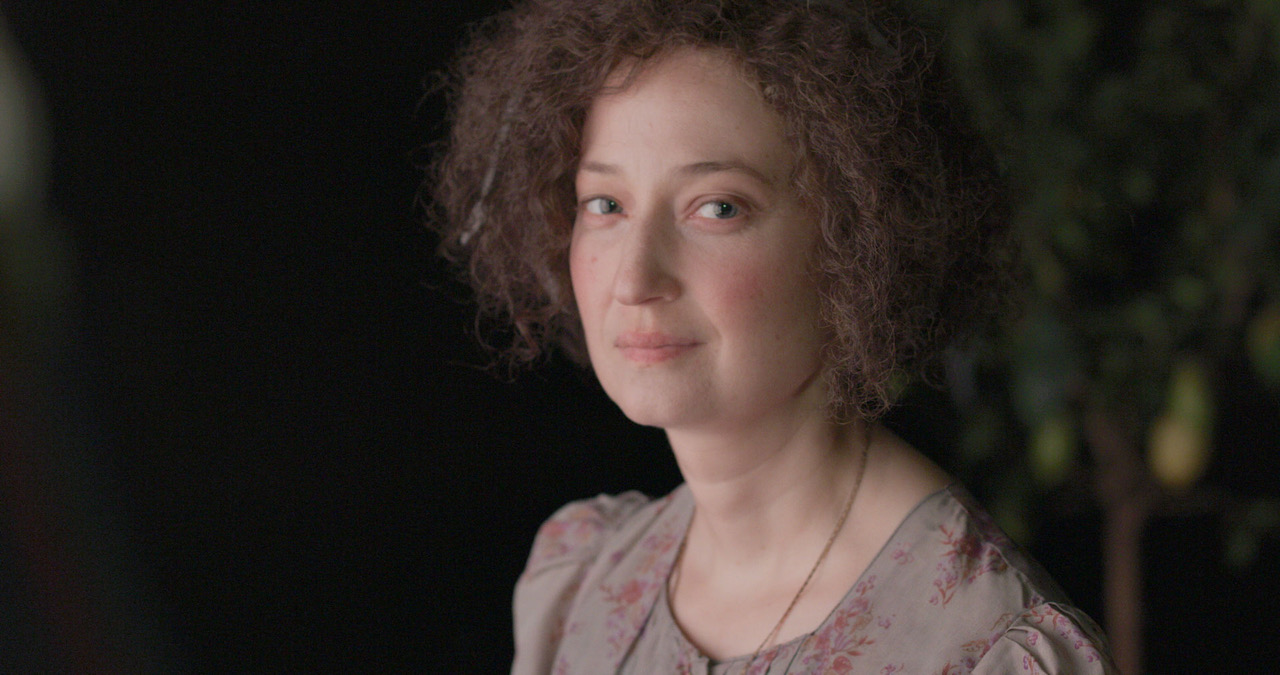 cinematography
Mark Cousins
Timoty Aliprandi
editing
Timo Langer
costumes
Alessia Condò
archive resercher
Alessia Petitto
with
Alba Rohrwacher (Anna)
production
Palomar
producers
Carlo Degli Esposti
Nicola Serra
co-producer
Andrea Romeo
in collaboration with
Il Saggiatore
Centro Sperimentale di Cinematografia

Through little-seen archival material and his characteristically cinematic analysis, Mark Cousins narrates the ascent of fascism in Italy and its fall-out across 1930s Europe. In The March on Rome, which is simultaneously an essay film and a historical document, Cousins contextualises history through the here and now, holding a mirror up to a political landscape marked by a creeping far right and  manipulated media.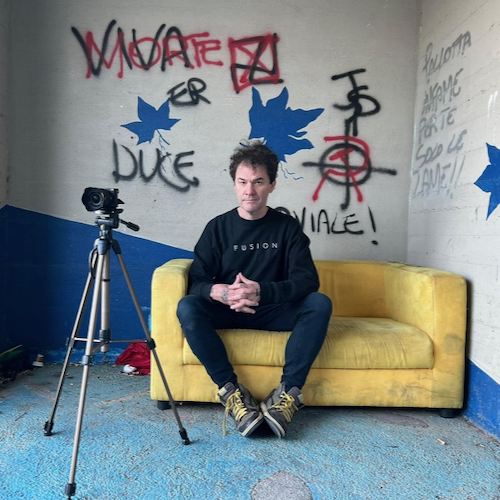 2022 Marcia su Roma (doc)
2021 The Storms of Jeremy Thomas (doc)
2021 The Story of Film: A New Generation (doc)
2021 The Story of Looking (doc)
2020 Alexander's Film (doc)
2020 40 Days to Learn Film (doc)
2019 Storm in My Heart (doc)
2018 Women Make Film: A New Road Movie Through Cinema (doc)
2018 Lo sguardo di Orson Welles (doc)
2016 Stockholm, My Love
2016 Bigger than the Shining (doc)
2016 Eisenstein on Lawrence (short)
2015 Atomic: Living in Dread and Promise (doc)
2015 I Am Belfast (doc)
2015 Your Eyes Flash Solemnly with Hate (short)
2014 The Place (short)
2014 6 Desires: DH Lawrence and Sardinia (doc)
2014 The Film That Buys the Cinema (doc)
2014 But Then Again, Too Few to Mention (short)
2014 Life May Be (doc)
2013 Here Be Dragons (doc)
2013 A Story of Children and Film (doc)
2012 What Is This Film Called Love? (doc)
2009 The First Movie (doc)
2008 The New Ten Commandments (doc)
1993 Another Journey by Train (doc)
"Far right politics appear in many places. I grew up in Northern Ireland in the 70s, which was our own anni di piombo, the "leaden years" of political and sectarian unrest.  It was a time of a low temperature war – the Troubles – but it was also a time when the UK government operated underground with far right paramilitaries to suppress the civil rights movement. The dangerous right were, therefore, a part of my life.  In the early 1990s I co-directed a film in which we tried to expose the far right in France, Scotland, Austria and Germany – Another Journey by Train. So this is a topic I have been interested in for most of my career, and the 100th anniversary of the March on Rome seemed like a good occasion to return to it."
Mark Cousins is an Irish-Scottish director and writer. His films – including The Story of Film: An Odyssey, What is This Film Called Love?, Life May Be, A Story of Children and Film, Atomic, Stockholm My Love, I am Belfast and The Eyes of Orson Welles – have premiered at the Cannes, Berlin, Sundance and Venice film festivals and have garnered awards such as the Prix Italia, a Peabody, the Stanley Kubrick Award and the European Film Award for Innovative Storytelling. Cousins has filmed in Iraq, Sarajevo during the siege, Iran, Mexico, across Asia, and in America and Europe. Mark's books include Imagining Reality: The Faber Book of Documentary and The Story of Looking. He has collaborated with Tilda Swinton on innovative film events. His fourteen-hour documentary Women Make Film tries to rethink cinema. His newest films are The Storms of Jeremy Thomas, The Story of Looking and The Story of Film: A New Generation.