Warning
: Undefined variable $ElencoSezioni in
D:\inetpub\webs\giornatedegliautoricom\wp-content\plugins\FilmEventi\FilmEventi_ShortCode.php
on line
36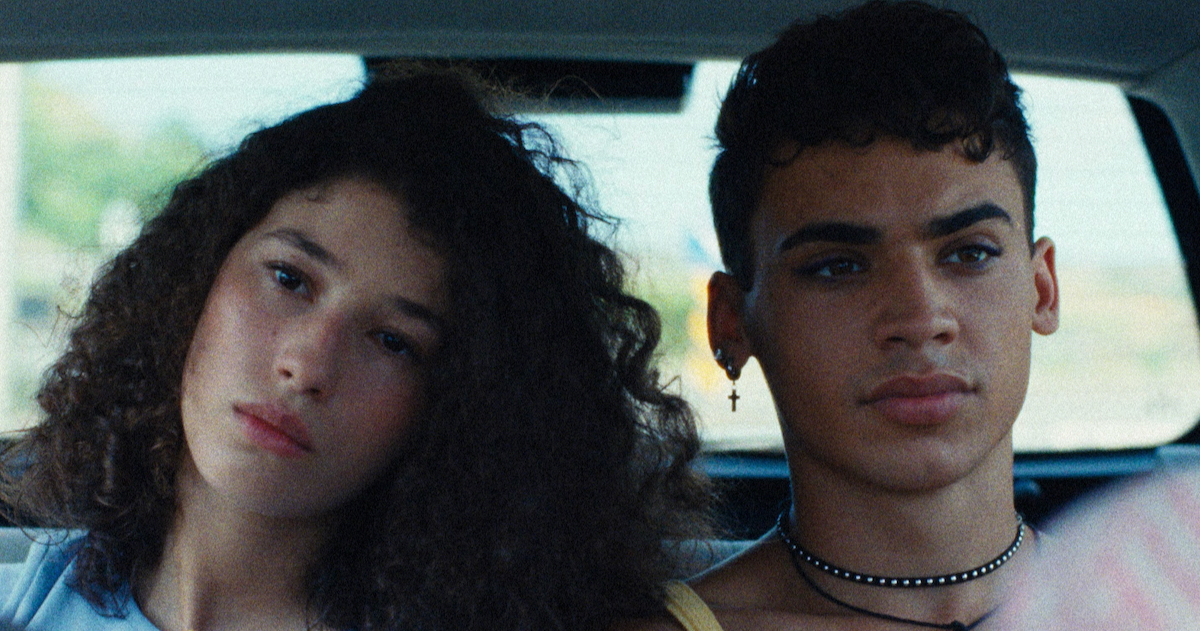 Official Selection
by Cláudia Varejão
Portugal, 2022, 111', color
screenplay:
Cláudia Varejão
04 September 22:00 - Sala Corinto
Press, Industry
05 September 17:00 - Sala Perla
Public, all accreditations
Followed by Q&A
10 September 11:15 - Sala Perla
Public, all accreditations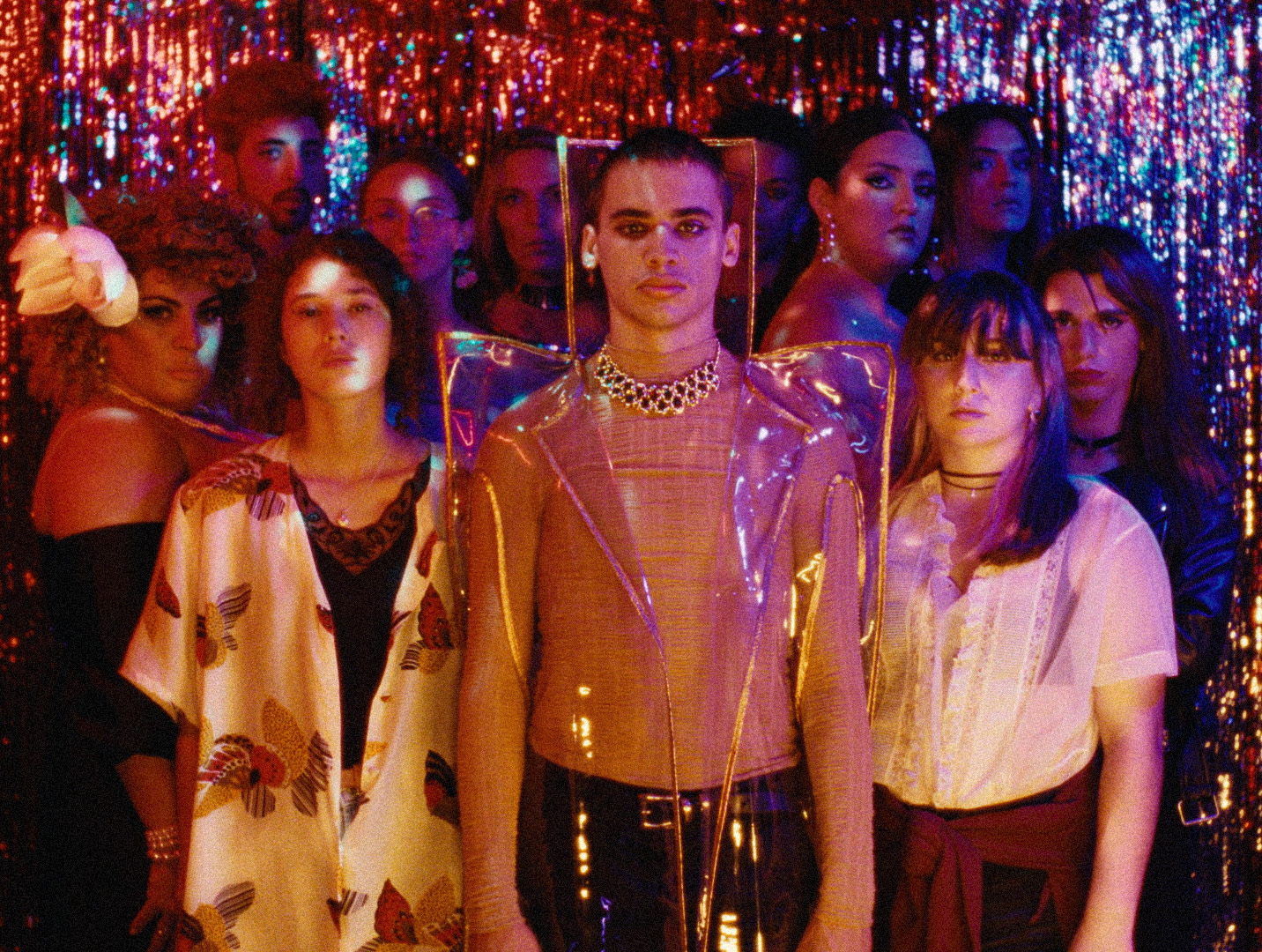 cinematography
Rui Xavier
editing
João Braz
music
Xinobi
sound
Olivier Blanc
production design
Nádia Henriques
cast
Ana Cabral
Ruben Pimenta
Cristiana Branquinho
Marlene Cordeiro
João Tavares
Nuno Ferreira
Mário Jorge Oliveira
Luísa Alves
production
Terratreme Filmes
co-prodution
La Belle Affaire
producer
João Matos
co-producer
Jérôme Blesson
Ana was born on an island. She is a middle child. The three siblings live with their mother and grandmother. As she grew up, Ana realized that girls and boys were given different tasks. Luís, Ana's best friend, loves dresses as much as pants. Ana admires him. Her friend Cloé arrives from Canada, bringing with her the glowing days of youth. With Cloé, Ana embarks on a journey that will take her beyond the horizon. The line between "Wolf" and "Dog" will reveal to Ana the right sea for her to sail.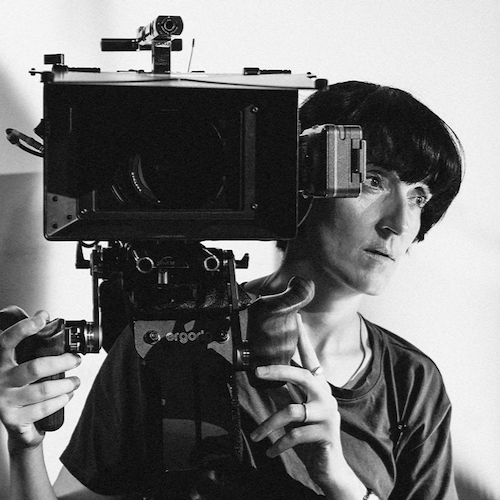 2022 Lobo e cão
2020 O ofício da ilusão (short)
2020 Amor fati (doc)
2016 Ama-San (doc)
2016 No escuro do cinema descalço os sapatos (doc)
2012 Luz da manhã (short)
2010 Um dia frio (short)
2007 Fim-de-Semana (short)
"The first time I landed on São Miguel the sun was setting. The sky was overcast and the blue was so penetrating that all the vegetation was bathed in an indigo hue. The image of a blue island stayed with me and I was reminded of the poetry of Francisco de Sá de Miranda: in the midst of daylight / you wander between the wolf and the dog (no meio do claro dia / andais entre lobo e cão). The poem describes that undefined twilight that evokes the aggressiveness of a wolf or the gentleness of a dog. This was how the islanders revealed themselves to me: a people who arose from opposing forces. Dichotomies are therefore part of this film: unity and isolation, certainty and doubt, light and darkness, dream and reality.
What drives me is the struggle for personal freedom, the fight against socioeconomic inequalities and the injustices faced by minorities, and these are issues, I believe, that concern us all. This is particularly so when we deal with more isolated contexts, such as islands, where ancestral traditions and beliefs are preserved, and prevent societies from opening up to change. But youth cares little for inheritance: it questions and breaks molds; it opens new paths. There is no bolder time or place. This is when the veils are lifted and eyes receive everything, for the first time, without judging. These are bright days when love can achieve anything.
Nothing is banal when we have empathy for the universe we are portraying. It is emotions, distant and mysterious, that lead us to choose and highlight what we look at. To give voice is to summon a whole personal universe and identity without subjugating it to the morals of a time. It is an effort to highlight the beauty and uniqueness of each life. I embarked on this film with the desire to portray places that interest me: the legacies of societal and familial roles and the issues surrounding gender identity. And, because in speaking of these themes is also to speak of ruptures, this film sheds light on what happens to us when changes are not by choice but rather luck. Between staying and leaving there is room for all the tensions, doubts and desires. I would say this is, precisely, a film about between: between land and sea, night and day, feminine and masculine, real and dream. Between staying or leaving.
Wolf and Dog is the silhouette of my inner world, but it is also the fruit of my extensive research among the young people and inhabitants of São Miguel Island, coming from diverse backgrounds and whose stories contributed significantly to the film's narrative and form. Reality being the primary sphere of my cinematographic gaze, it is in this territory I inhabited throughout the filmmaking process: the actors were not professionals, the technical and artistic teams were composed of various local people, and involvement from the local community was the backbone of the work. In addition, given the social fragility we encountered during research and casting, we also helped create a social support project for the LGBTQI+ community in the archipelago, the (A)MAR – Açores Pela Diversidade (Azores for Diversity) project.
Fiction appears in Wolf and Dog as a space of freedom to create the self and the very idea of community, where each individual involved can be what they are not (yet) and the interactions within the group offer new possibilities. It is the cornerstone for the locus of change and the field to sow hidden dreams. I believe that the darkness in which many young people in the film have shaped their lives is also the very place that allowed them to seek the necessary light to discover their personalities. Or, as Paul B. Preciado (quoted in a scene in the film) tells us about the privilege of being fragile, because revolution happens through weakness."
Cláudia Varejão (Porto) studied at the Creativity and Artistic Creation Program instituted by the Calouste Gulbenkian Foundation, in a partnership with the German Film und Fernsehakademie Berlin. She also attended the São Paulo International Film Academy and studied photography at AR.CO in Lisbon. Cláudia's films have been selected for and won awards at the most prestigious film festivals, including Locarno, Rotterdam, Nyon (Visions du Réel), Paris (Cinéma du Réel), Karlovy Vary, and Art of the Real – Lincoln Center, among many others. Besides her work as a filmmaker, she has built a career as a photographer and she's a guest professor at AR.CO and the Catholic University in Porto.