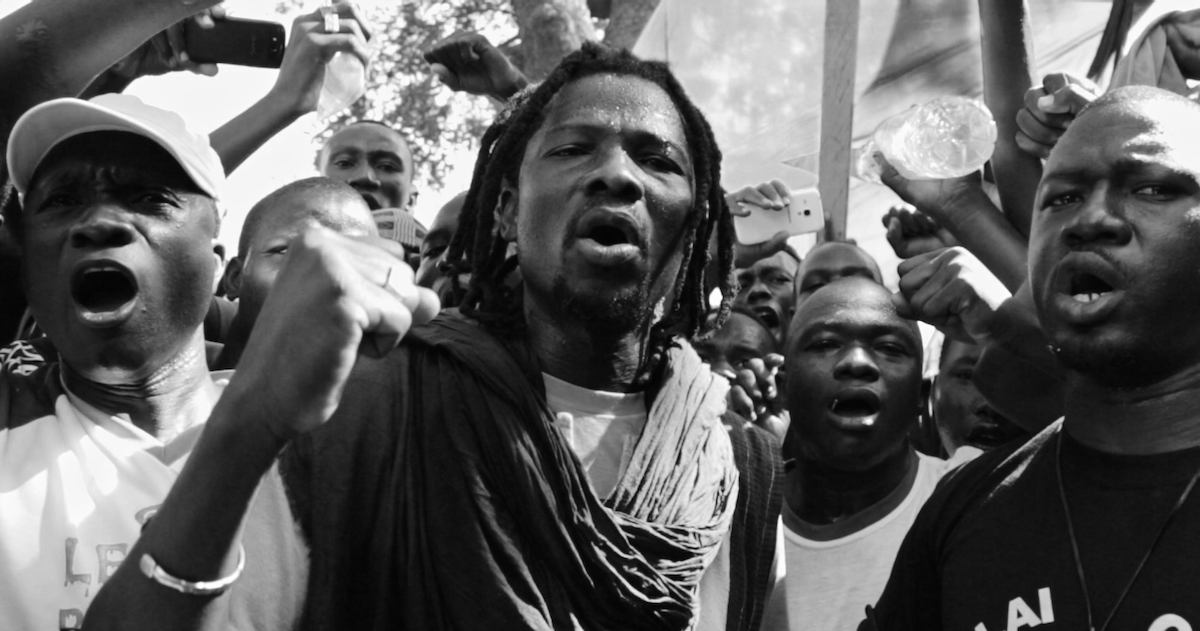 Venetian Nights
IL PAESE DELLE PERSONE INTEGRE
LAND OF UPRIGHT PEOPLE
by Christian Carmosino Mereu
Italy, Burkina Faso, 2022, 106', color, b/w
screenplay:
Christian Carmosino Mereu
04 September 21:30 - Sala Laguna
Public, free entrance
V.O. IT/FR/MORE sub IT
Reservation required on giornatedegliautori.com
04 September 22:00 - mymovies.it
Available on subscription from Italy for 5 days
cinematography
Christian Carmosino Mereu
editing
Marco Minciarelli
music
Andrea Ciccarelli
sound
Riccardo Spagnol
production design
Christian Carmosino Mereu
with
Sam'sk Le Jah
Yiyé Constant Bazié
Assanata Ouedraogo
Dieudonné Tagnan alias Ghost
productions
Centro Produzione Audiovisivi – Dipartimento Filosofia Comunicazione e Spettacolo – Università Roma Tre
DocFest Productions
Indyca
producers
Christian Carmosino Mereu
Vito Zagarrio
Emma Rossi Landi
Simone Catania
The film recounts the search for freedom of four Burkinabes: a musician and leader of the revolution that started in October 2014 (the icon of the reggae scene Sams'K Le Jah, winner of Amnesty International's Ambassador of Conscience Award), a local political candidate, a miner engaged in the labor movement, and the mother of a large and desperately poor family. All of them share the dream that their own country will soon become truly free, where justice reigns: "the place of people with integrity", in the words of Thomas Sankara.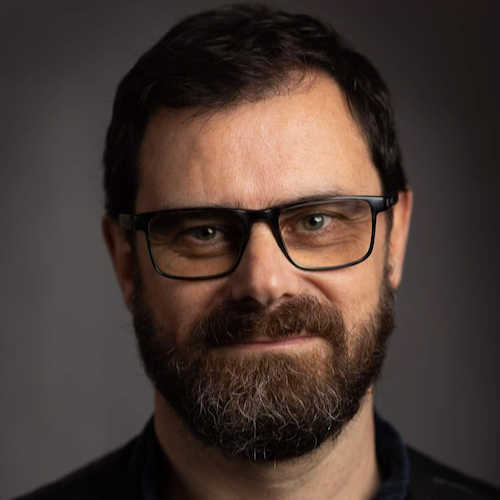 2022 Il paese delle persone integre (doc)
2021 Une Famille (doc)
2020 Briser les Chaînes – Sam'sk Lejah on tour (doc)
2019 Kobarid (doc)
2016 La lunga strada gialla (doc)
2015 Pieds Nus (doc)
2013 Segni particolari: documentarista (doc)
2008 L'ora d'amore (doc)
2007 Gli Invisibili – Esordi nel cinema Italiano 2000-2006
(doc, with Enrico Carocci, Pierpaolo De Sanctis, Francesco Del Grosso)
2007 La zuppa di pietra (short)
2005 ¿Quién es Pilar? (short)
2004 Pierino (doc)
2003 Gesù di Capocotta (short)
"For five years I filmed four citizens of Burkina Faso I met in Ouagadougou in October 2014, during la revolution that overthrew the dictator Blaise Compaoré. I gradually replaced my story of that event with theirs, setting out to be a "tool" of the narrative initially, and then as a keen "listener". It was a way to take part in their struggle for freedom wielding my tools as a filmmaker, seeking to dodge the stereotypes and reveal instead that which the mainstream media systematically hide. Changing the gaze is in itself a political act."
Christian Carmosino Mereu is a director, producer and teacher who has worked in the arts in Italy, Europe and Africa over twenty-five years. He has served as artistic director of documentary film festivals such as [CINEMA.DOC], Doc/it Professional Award, and Il Mese del Documentario. Since 2022, he has been the artistic director of the Rome International Documentary Festival. And since 2006, he has been Technical Manager of the Audiovisual Production Center at Roma Tre University and coordinator of a Master's Degree in Documentary Cinema, and teacher of a workshop in documentary filmmaking and professor of documentary filmmaking.