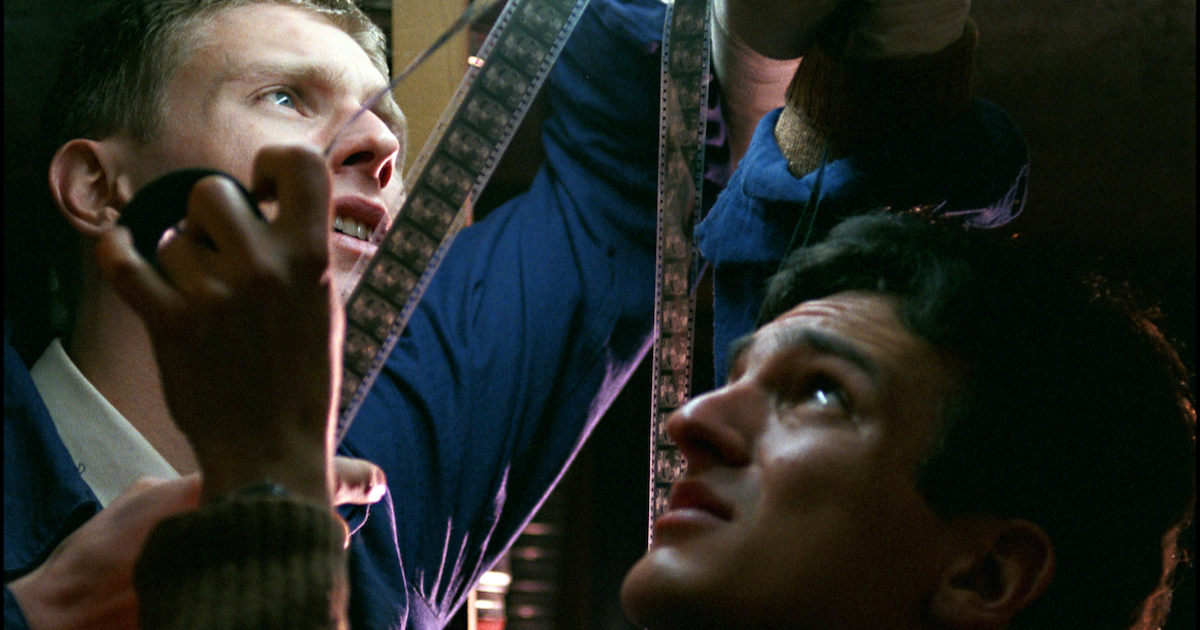 Special Screenings
HEIMAT 2
DIE ZEIT DER
ERSTEN LIEDER (ep. 1)
ZWEI FREMDE AUGEN (ep. 2)
HEIMAT II: A CHRONICLE OF A GENERATION
di Edgar Reitz
Germany, 1992, 121'+115', color, b/w
LE DATE SARANNO PRESTO DISPONIBILI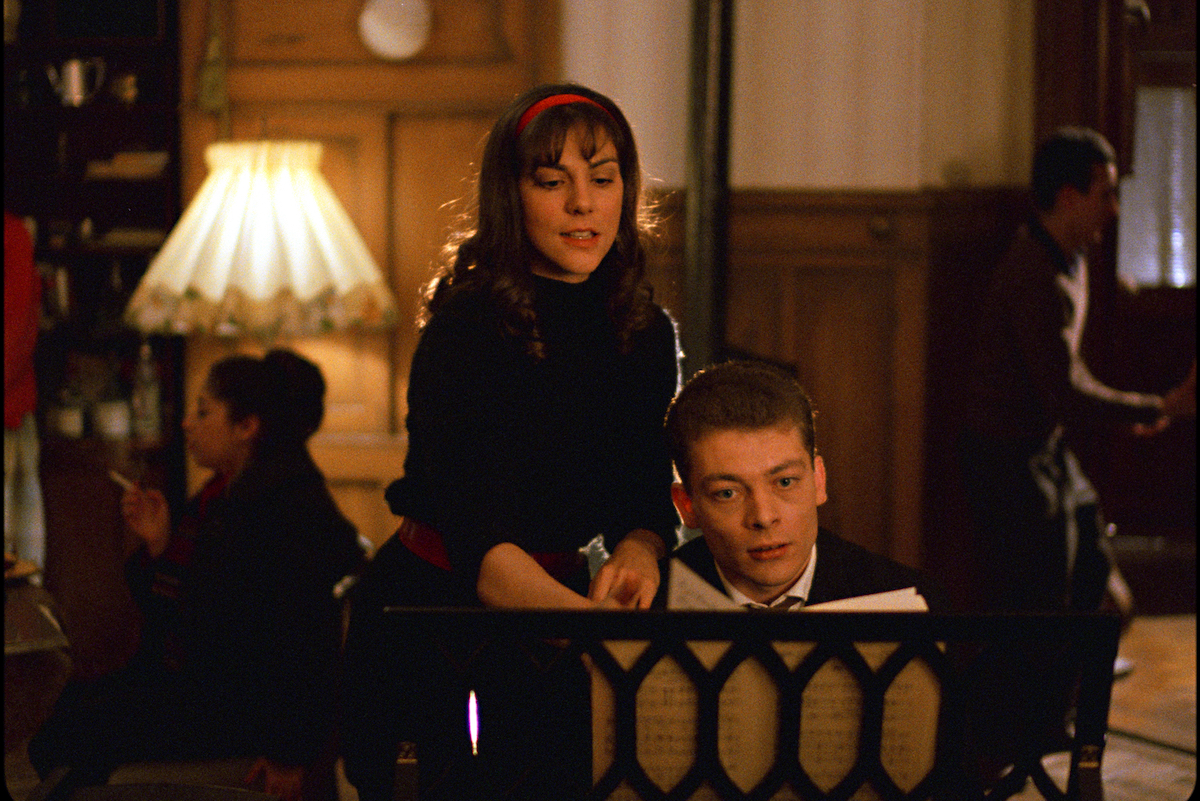 cinematography
Christian Reitz
Gernot Roll
Gérard Vandenberg
editing
Susanne Hartmann
music
Nikos Mamangakis
production design
Franz Bauer
costumes
Nikola Hoeltz
Ilse Brassers

episode 1
cast
Henry Arnold (Hermann)
Salome Kammer (Clarissa)
Franziska Traub (Renate)
Hanna Köhler (Frau Moretti)
Fred Stillkrauth (Kohlenjosef)
Frank Röth (Stefan)
Lazlo I. Kish (Reinhard)
Peter Weiß (Rob)
Michael Seyfried (Ansgar)
Lena Lessing (Olga)
Kurt Weinzierl (Dr. Bretschneider)
episode 2
cast
Daniel Smith (Juan)
Henry Arnold (Hermann)
Salome Kammer (Clarissa)
Franziska Traub (Renate)
Hannelore Hoger (Elisabeth Cerphal)
Hanna Köhler (Frau Moretti)
Alfred Edel (Herr Edel)
Frank Röth (Stefan)
Lazlo I. Kish (Reinhard)
Peter Weiß (Rob)
Michael Seyfried (Ansgar)
Lena Lessing (Olga)
Armin Fuchs (Volker)
Martin Maria Blau (Jean-Marie)
Edith Behleit (Clarissas Mutter)
DIE ZEIT DER ERSTEN LIEDER (THE TIME OF THE FIRST SONGS)
Hermann, the musically gifted young man from a village in the Hunsrück, arrives in the large city, where he intends to study. After the painful end of his first love, the aim of all of his dreams is to lead the free life of an artist, a life that is supposed to be dedicated to music only. He has given up on love for good, but already during the first few days he meets the beautiful cellist Clarissa. He gathers all of his strength to resist this love, spends his nights with his new friends and lets himself be beguiled by Renate and Ms. Moretti. He follows the young filmmakers Reinhard, Rob and Stefan and becomes a member of this sworn circle of artists, where he gets to know more attractive women. Hermann dives into the life of the bohème of Munich's Schwabing district. Soon he wonders, whether with all the music he will be able to stay true to his vow never to fall in love again.
ZWEI FREMDE AUGEN (TWO STRANGE EYES)
Juan has come to Munich from faraway Chile. Like Hermann, he intends to study at the academy of music, but fails the entrance exam, as his flute playing and his skills at various percussion instruments are mistakenly taken for folklore. Hermann becomes his first and understanding friend and together with him makes his way through student life, plays music with him on the streets or in the homes of rich citizens. Secretly, Juan too is attracted to Clarissa and manages to kiss the coveted cellist during a train ride. When Hermann finds out about this, and, moreover, his suitcase disappears from Ms. Moretti's attic, he falls ill. Hermann's former teacher, who visits Munich together with his mistress, comes to see his former student and finds him shaken by a fever and utterly desperate. Hermann is not able to cope with the rush of new feelings anymore.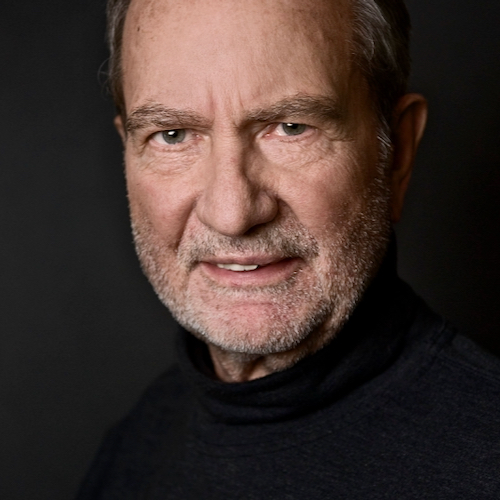 2013 Die andere Heimat: Die Auswanderung
2004 Heimat 3. Chronik einer Zeitwende in 6 Filmen
1995 Die Nacht der Regisseure
1992 Die Zweite Heimat. Chronik einer Jugend in 13 Filme
1984 Heimat – Eine Chronik in elf Teilen
1982 Geschichten aus den Hunsrückdörfern (doc)
1978 Der Schneider von Ulm
1978 Deutschland im Herbst  (episode: Grenzstation)
1977 Stunde Null
1974 In Gefahr und größter Not bringt der Mittelweg den Tod
1973 Die Reise nach Wien
1972 Das goldene Ding (with Ula Stöckl, Alf Brustellin, Nikos Perakis)
1971 Geschichten vom Kübelkind (with Ula Stöckl)
1971 Kino Zwei (tv)
1969 Cardillac (doc, tv)
1969 Filmstunde (doc, tv)
1967 Fußnoten (tv)
1967 Mahlzeiten
After completing secondary school, Edgar Reitz (Morbach, 1932) moved to Munich to continue his studies, in theater and literature at first, until cinema monopolized his attention. As early as 1953, he co-directed two short documentaries, Auf offener Bühne and Gesicht einer Residenz. Together with Alexander Kluge, Reitz signed the Oberhausen Manifesto in 1962 and the following year co-founded the film department of the Ulm School of Design, the first of its kind for New German Cinema, and became a teacher there. After handling the cinematography for Kluge's first film, Yesterday Girl (1966), Reitz made his own directorial debut with Lust for Love (Golden Lion at Venice for best debut film, 1967).
In 1976, Reitz met the screenwriter Peter Steinback and the cinematographer Gernot Roll, teaming up with them to make Zero Hour (1977), a road movie consisting of brief stories set in the interregnum following the fall of the Nazi regime. He also co-wrote and directed Alexander Kluge's Frankfurt docu-fiction In Danger and Deep Distress, the Middle Way Spells Certain Death (1974), and helmed a segment of the anthology film Germany in Autumn (1978). Then came a costly flop, the costume drama The Tailor from Ulm (1978), and Reitz's career seemed to be over. Defying the odds, the filmmaker rose phoenix-like from the ashes, after years of silence, and came out with Heimat: A Chronicle of Germany (1984), an epic film/television saga nearly sixteen hours long, co-written with Peter Steinback and featuring Roll as DOP. Alternating black and white and color, Heimat was a sweeping canvas that recreated sixty-three years of contemporary German history as seen from the provincial outskirts of an imaginary village in Hunsrück, the small region where the director was born.
Heimat catapulted Reitz into the filmmaking pantheon, and a 1992 sequel, Heimat II: A Chronicle of a Generation, was equally audacious (thirteen episodes running roughly twenty-five-and-a-half hours, all in all). Heimat 2 followed Hermann's departure from Hunsrück for the bohemian Munich of the 1960s, all the way to his return home in 1970. The last installment, Heimat 3: A Chronicle of Endings and Beginnings, spanned the history of German reunification and up to the dawn of the new millennium. To conclude his epic, Reitz brought back musicians Hermann and Clarissa from the previous film, and while the much shorter Heimat 3 (a 'mere' 12 hours in length) may not quite match the two before it, the grand scheme is all there in a narrative exploit that alternates color and B&W, gravity and jest, drama and farce. [biography by Giovanni Spagnoletti]