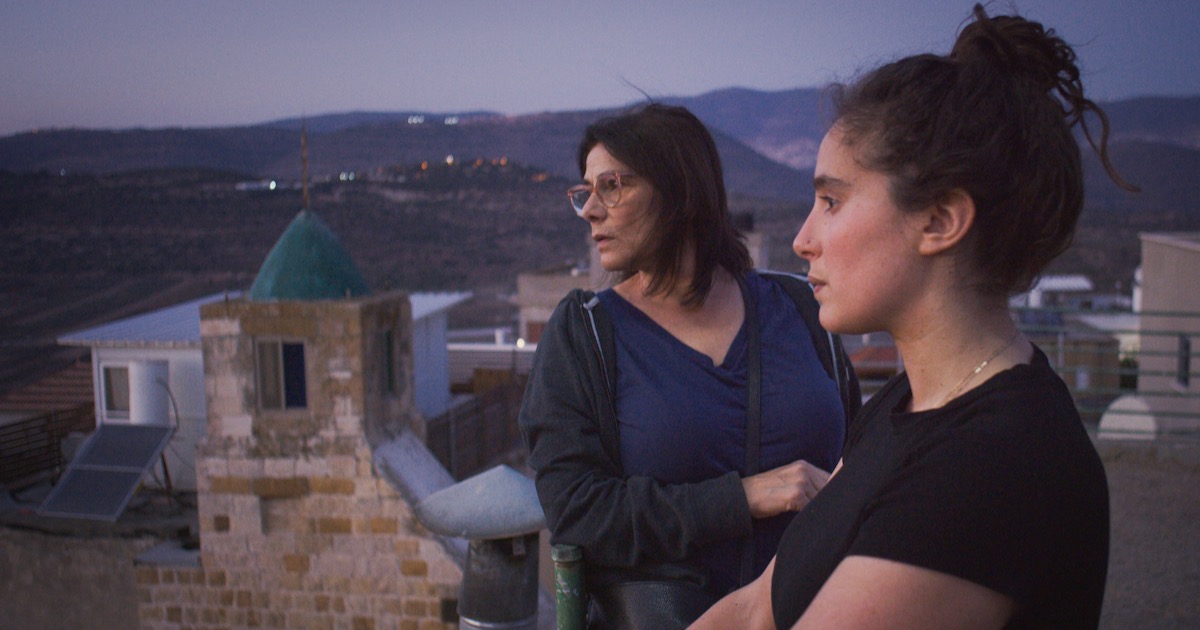 Special Events
BYE BYE TIBÉRIADE
BYE BYE TIBERIAS
by Lina Soualem
France, Palestine, Belgium, Qatar, 2023, 82', color, b&w
Screenplay:
Lina Soualem, Nadine Naous, in collaboration with Gladys Joujou
01 September 21:45 - Sala Corinto
Press/Industry
03 September 11:15 - Sala Perla
Public, all accreditations
Followed by Q&A
04 September 16:30 - Cinema Rossini e Cinema Candiani
Public
cinematography
Frida Marzouk
and Thomas Brémond, Lina Soualem
editing
Gladys Joujou
music
Amine Bouhafa
sound
Ludovic Escallier
Lina Soualem

with
Hiam Abbass (herself)
production
Beall Production
co-productions
Altitude100 Production
Philistine Films
producer
Jean-Marie Nizan
co-producers
Guillaume Malandrin
Ossama Bawardi
in association with
Arte France
with the support of
Le Centre National du Cinéma et de l'Image Animée
Le Centre du Cinéma et de l'Audiovisuel de la Fédération Wallonie-Bruxelles
Le Tax Shelter du Gouvernement fédéral de Belgique et Inver Invest
The Doha Film Institute
The Arab Funds for Arts and Culture (AFAC)
and
La PROCIREP – Société des Producteurs de cinéma et de Télévision et l'ANGOA
International Media Support (IMS)
In her early twenties, Hiam Abbass left her native Palestinian village to follow her dream of becoming an actress in Europe, leaving behind her mother, grandmother, and seven sisters. Thirty years later, her filmmaker daughter Lina returns with her to the village and questions for the first time her mother's bold choices, her chosen exile and the way the women in their family influenced both their lives. Set between past and present, Bye Bye Tiberias pieces together images of today, family footage from the nineties and historical archives to portray four generations of daring Palestinian women who keep their story and legacy alive through the strength of their bonds, despite exile, dispossession, and heartbreak.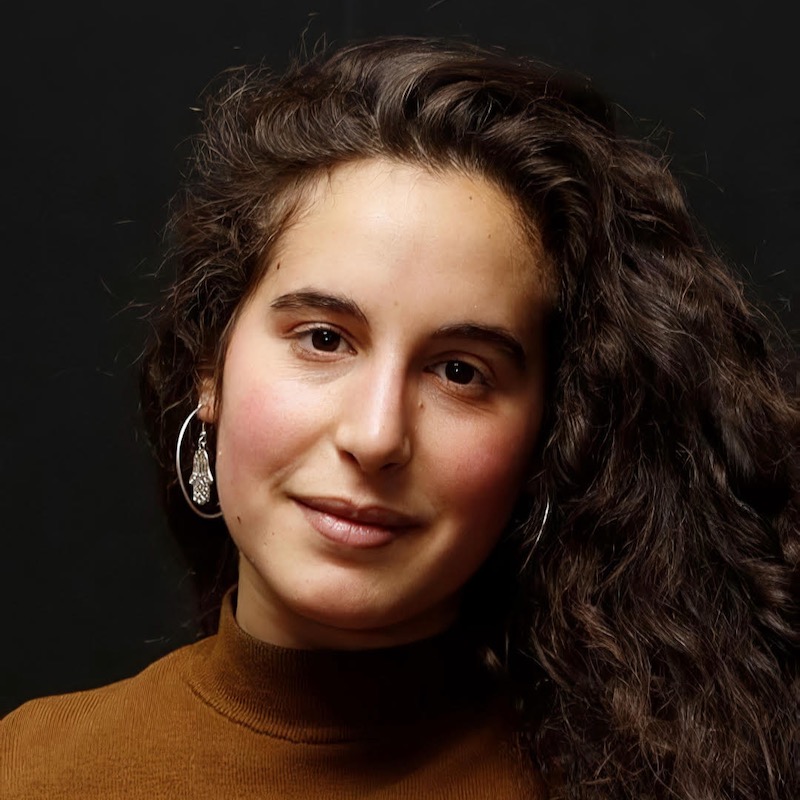 2023 Bye Bye Tibériade (doc)
2020 Their Algeria (doc)
"We don't belong to a place; we belong to the story of the place. In the film, I embody the fourth generation of women present on screen, and the first to be born outside of Palestine. I carry the memory of the women in my family and the history of exile and dispossession they faced. By telling their story, I reclaim the personal, historical and visual legacies that I have inherited. I question these legacies, confront them and intertwine them together in order to answer a question that haunts me: how does a woman find her place when caught between worlds? By making this film, I follow the same path as the women in my family. Passing on our story has always been central. With our words, we fight against erasure and oblivion. That is why I feel a constant urge to share these stories. By re-inventing the history of my family, I hope to not only reclaim my heritage, but to seize and preserve the images of a world rapidly disappearing. Images that stand as proof of a denied existence." [Lina Soualem]
Lina Soualem is a French-Palestinian-Algerian filmmaker and actress, born and based in Paris. After studying History and Political Science at La Sorbonne University, she started working as a programmer for the International Human Rights Film Festival in Buenos Aires. Lina's debut feature documentary Their Algeria premiered in Visions du Réel International Film Festival 2020. Their Algeria received the First Film Award in CINEMED Montpellier International Festival of Mediterranean Film, the Best Arab Documentary Award in El Gouna Film Festival and the Best Documentary Award at Cinemania Film Festival, among a dozen other awards. Lina acted in three feature films directed by Hafsia Herzi, Hiam Abbass and Rayhana. She currently works as an author on fiction films, documentaries and TV series. She recently worked as a researcher and writing coordinator on the series Oussekine.