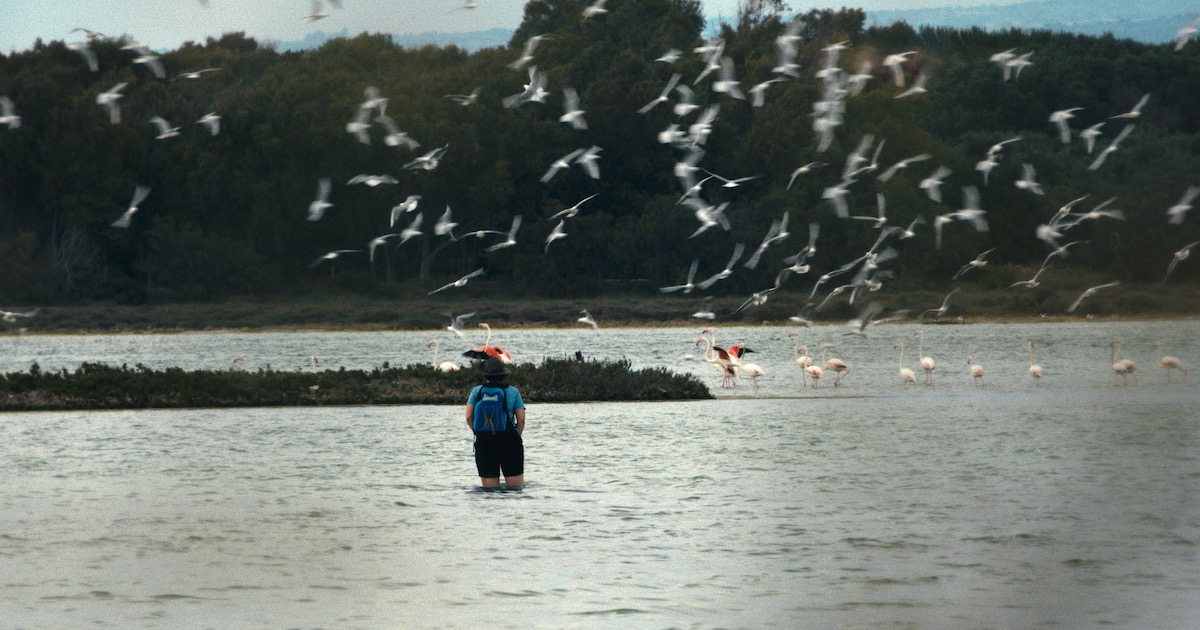 Venetian Nights
ACROSS
by Irene Dorigotti
Italy, Switzerland, 2023, 75', color
Screenplay:
Irene Dorigotti
03 September 13:30 - Sala Laguna
V.O. IT sub EN
Press/Industry
03 September 21:00 - Sala Laguna
V.O. IT sub EN
Followed by Q&A
Reservation required on giornatedegliautori.com
cinematography
Simone Rosset
Irene Dorigotti
animations and storyboards
Simone Rosset
editing
Enrico Giovannone
with the collaboration of
Aline Hervé
music
Enrico Ascoli
sound
Giovanni Corona
with
Irene Dorigotti
Fabio Bussotti (narrator)
Marco Rezoagli (Jesus)
Grazia Merlo
Chiara Dorigotti
Giorgio Dorigotti
Riccardo Annoni
(Irene's grandfather)
producers
Riccardo Annoni
Antonio Prata
executive producer
Carlo Shalom Hintermann
production
Start
with Rai Cinema
co-productions
Noha Film
RSI Radiotelevisione Svizzera
in association with
Terra de Punt
with the support of
Film Commission Torino Piemonte – Piemonte Doc Film Fund
Fondazione Sardegna Film Commission
with the contribution of
Club Alpino Italiano
Irene grew up in the Italian Alps in a family that loved travel and the scout culture. Now, while in Turin because the Holy Shroud is on display, Irene starts down a new path – to faith. Her journey, teeming with playful encounters and small revelations, turns the film into a genuinely spiritual road movie. Yet Irene is restless, with no answers to her questions – until reality changes into a poetic universe. After Mexico's syncretism and clamour, Vietnam's hustle and bustle, and the temples at Angkor Wat in Cambodia, Irene backs away from religion and embraces the sacred.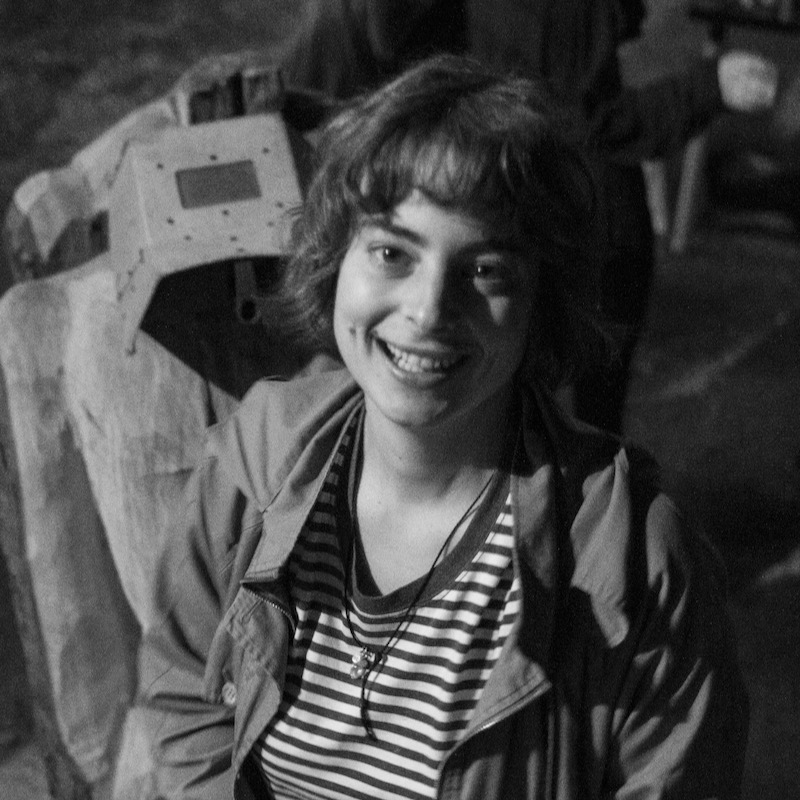 2023 Across
2022 Le Grand Reve (doc)
2021 Herz‐Jesu‐Feuer (doc)
2021 Ora sono diventata foresta
2019 Apnea (short)
2014 Demiurgo urbano (short)
2014 Zingari dentro (doc)
2007 Pixel (short)
"The film I've made is a performance that blends fiction and reality. In my own life, one all-important day that helped to forge my imagination was my eighth birthday, when my mother woke me up early and said: 'Now you are ready!' I opened my birthday present and there was a girl scout uniform and all the equipment. From that moment on, I spent most of my childhood walking in the woods and sharing the path with other children, seeking a God in falling stars – a God who could answer the big questions of a little life. At age twenty I put away my scout upbringing with all my other keepsakes and launched into the study of anthropology. Today I'm a rather reserved person who occasionally makes rash decisions, following my instinct, small signs of fate, or whatever else there may be. Thanks to one of these sudden inspirations, in fact, I embarked on this project and devoted all my efforts to an experiment: making a film about the concept of the sacred." [Irene Dorigotti]
Irene Dorigotti is a visual anthropologist with a degree in cultural anthropology and ethnology from the University of Bologna and another from the University of Turin, Department of Political Science and the Society of Culture. Her interests are film and story writing. Her fields of research include sensory perception, time, spirituality, urban anthropology, imagery and experimental methods, radical aesthetics, and the practice of ethnography. Her previous films, among others, are Apnea (2019), Herz‐Jesu‐Feuer (2021); Ora sono diventata foresta (2021), which competed at Filmmaker in the Prospettive section; and Le Grand Reve (2022) selected for the Trento Film Festival.