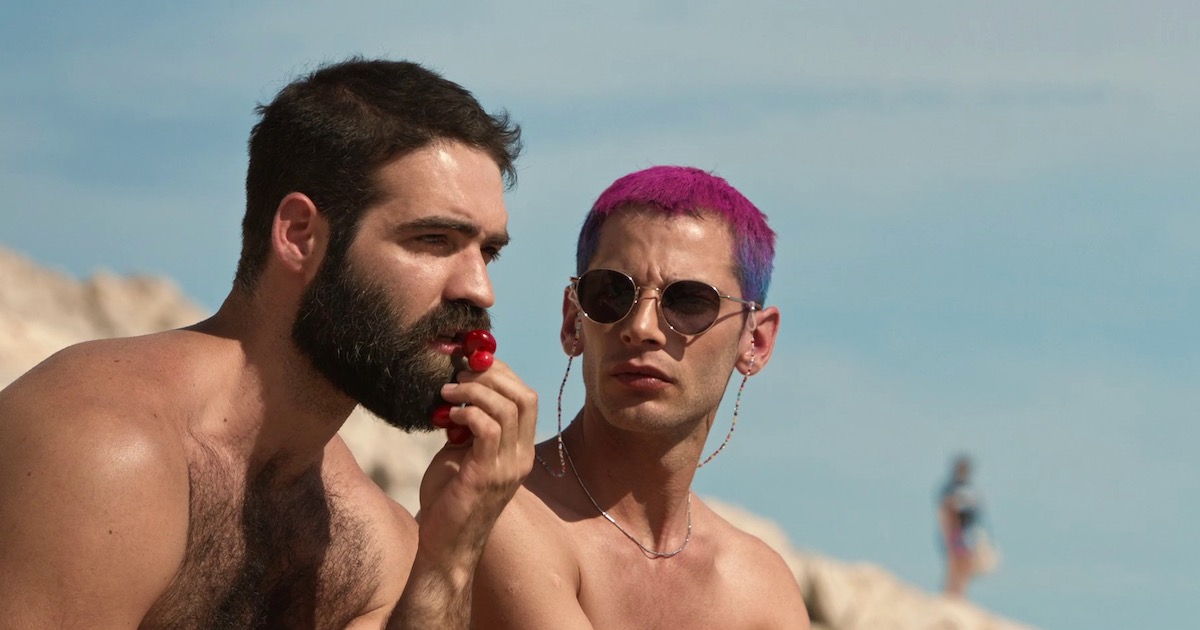 Competition
TO KALOKAIRI TIS KARMEN
THE SUMMER WITH CARMEN
by Zacharias Mavroeidis
Greece, 2023, 106', color
Screenplay:
Zacharias Mavroeidis, Xenofon Chalatsis
06 September 22:00 - Sala Corinto
Press/Industry
07 September 16:45 - Sala Perla
Public, all accreditations
VM 14
Followed by Q&A

09 September 16:45 - Sala Perla
Public, all accreditations
VM 14

cinematography
Theodoros Mihopoulos
editing
Livia Neroutsopoulou
music
Ted Regklis
sound
Stefanos Efthymiou
Kostas Fylaktidis
production design
Aliki Kouvaka
costumes
Katerina Zoura
cast
Yorgos Tsiantoulas (Demosthenes)
Andreas Lampropoulos (Nikitas)
Nikolas Mihas (Panos)
Roubini Vasilakopoulou (Kaiti)
Vasilis Tsigristaris (Thymios)
production
Atalante
co-productions
Argonauts
Ert
Zacharias Mavroeidis, Athens Productions
producer
Ioanna Bolomyti
co-producers
Giannis Karantanis
Zacharias Mavroeidis
with the support of
Greek Film Centre
Greek Cash Rebate Program by the National Centre of Audiovisual Media and Communication (Ekome)
While enjoying a day at Athens' queer beach, 30-something Demosthenes offers to help his bestie and aspiring filmmaker Nikitas in drafting an idea for his feature debut, inspired by the events surrounding a certain dog named Carmen. Two summers ago, Demosthenes was stuck in Athens dealing with health issues of his father. This serves as an excuse to reach out to his ex, Panos. Meanwhile, Panos got the overly cute Carmen, something he soon regretted. Likewise, Demosthenes seems to have regretted breaking up with Panos. Or did he not? Struggling to transform real events into a hero's journey, the two friends question the no.1 rule of script writing theory – the hero that changes – while turning a page in their long lasting friendship.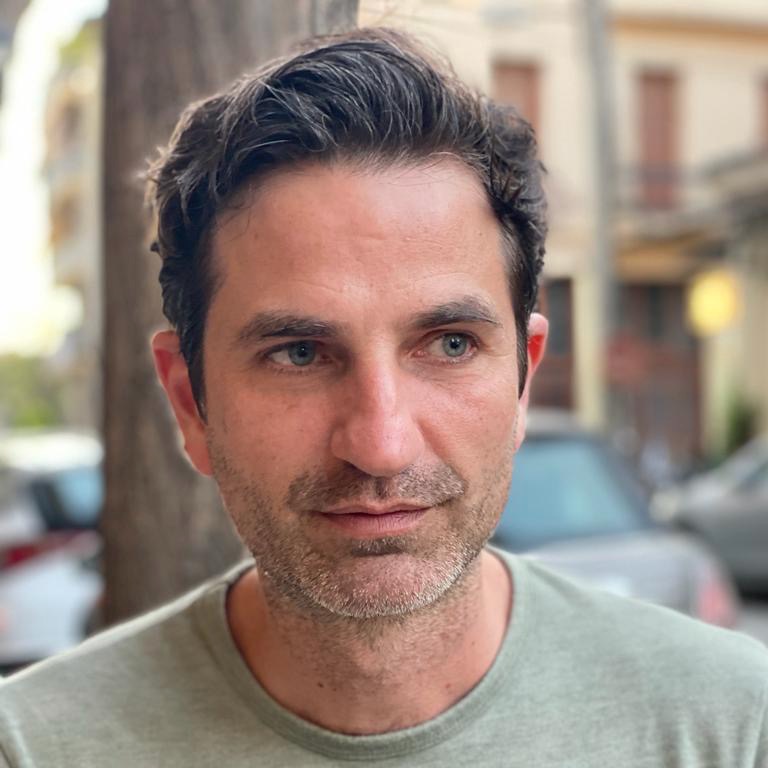 2023 To kalokairi tis Karmen
(The Summer with Carmen)
2019 Apostratos (Defunct)
2018 Sto soma tis (Across her Body, doc)
2011 O xenagos (The Guide)
"The Summer With Carmen is a comedy about the futility of knowing thyself. It has a film within a film structure that constantly plays on the self-consciousness of the narrative, in a Charlie Kaufman way. Meanwhile, it's an unapologetically out-and-proud film that spotlights the friendships between gay men, a complex and multifaceted typeof relationship that rarely holds the leading part in movie narratives." [Zacharias Mavroeidis]
Zacharias Mavroeidis studied architecture in Thessaloniki, theater in Madrid, scriptwriting in Cuba and filmmaking in Athens. He is a Berlinale and Sarajevo Talents alumni. His debut feature, The Guide, screened in Thessaloniki IFF and in LGBTQ+ film festivals around the world. His sophomore feature, Defunct, won the Young Jury and the Audience Award in the International Competition of Thessaloniki IFF and the Best Film Award in KINENOVA IFF 2020. He is currently participating in CinekidScript Lab, developing his first novel, Nine Lives Left, as a feature animation film for young audiences. He wrote the script of The Summer with Carmen together with first-time writer and best friend Xenofondas Chalatsis. The film won the first prize in Agora-Works In Progress of Thessaloniki IFF 2022.