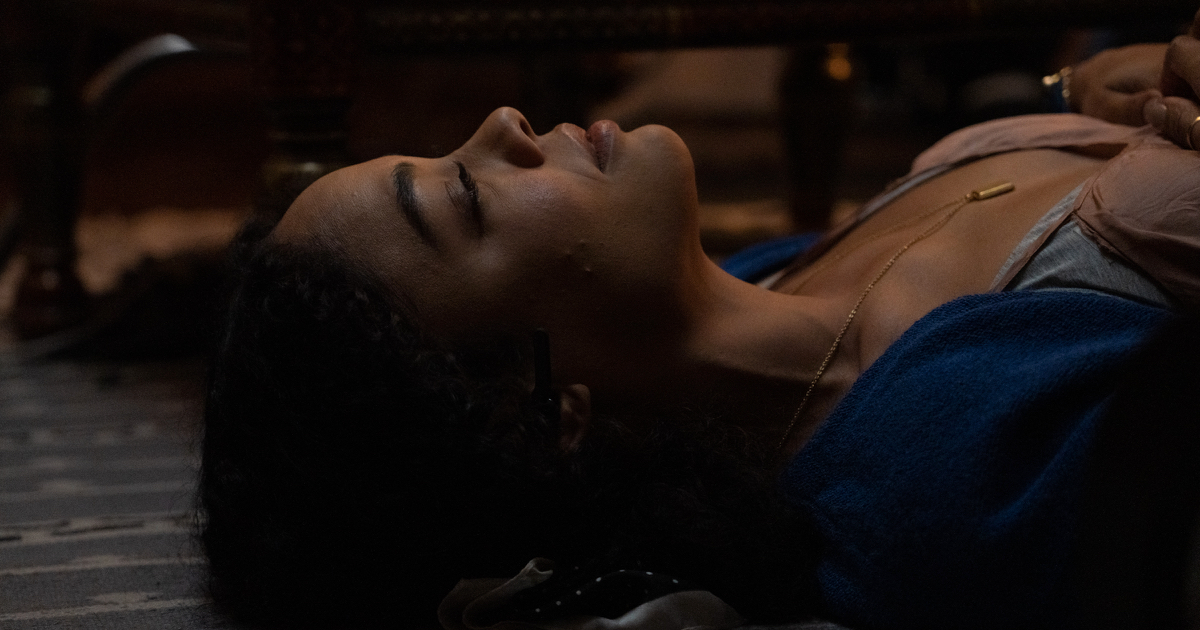 Official Selection
THE LISTENER
Closing Film
Out of competition
THE LISTENER
by Steve Buscemi
United States, 2022, 96', color
screenplay:
Alessandro Camon
02 September 22:00 - Sala Corinto
Press, Industry
09 September 16:45 - Sala Perla
Giornate degli Autori 2022 Award Ceremony Public, all accreditations
Followed by Q&A
10 September 16:30 - Cinema Rossini e Cinema Candiani
Public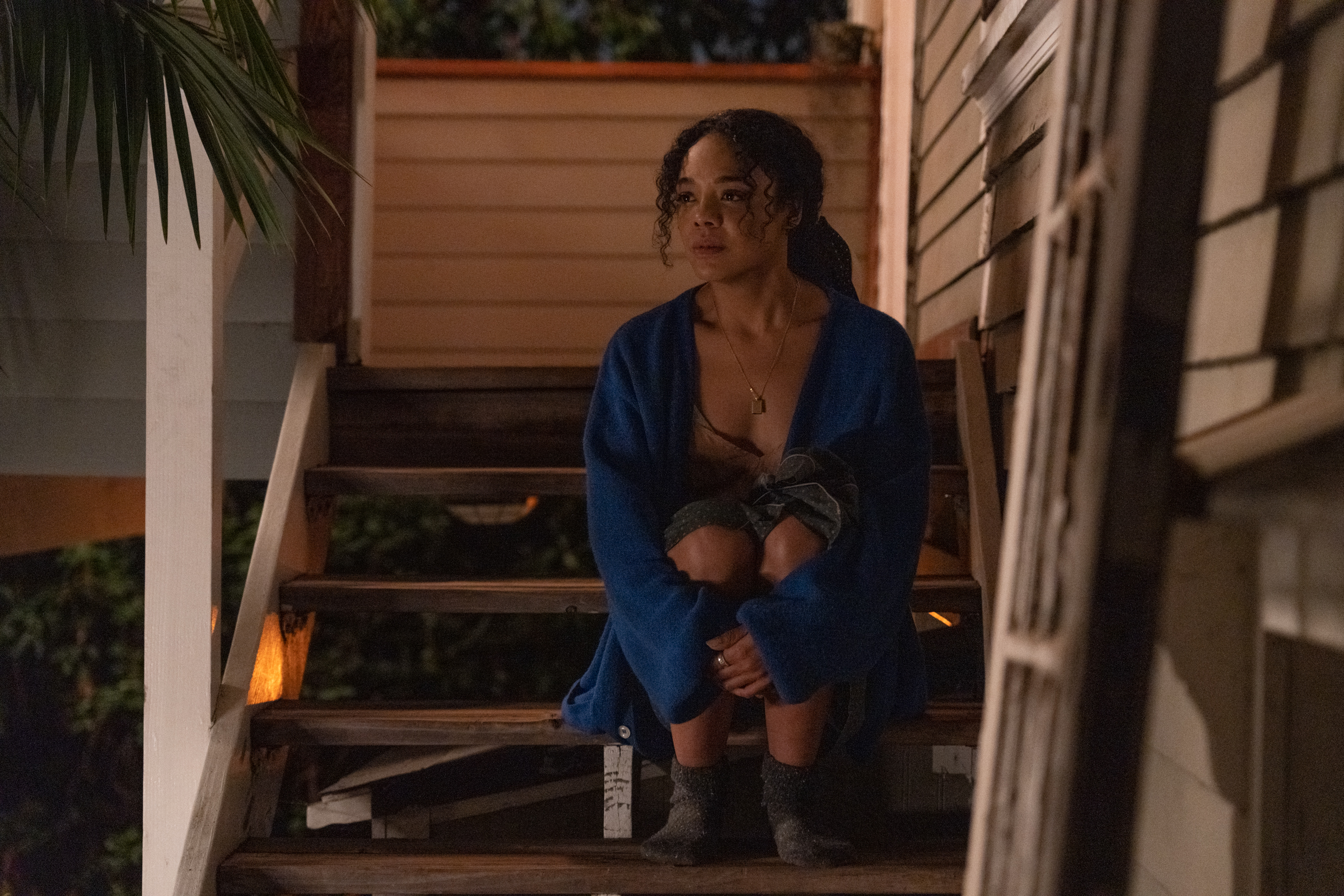 cinematography
Anka Malatynska
editing
Kate Williams
music
ASKA
sound
Paul Hsu
production design
Mboni Maumba
costumes
Bic Williams
cast
Tessa Thompson (Beth)
production
Hantz Motion Pictures
co-productions
Olive Productions
Sight Unseen
producers
Wren Arthur
Steve Buscemi
Oren Moverman
Lauren Hantz
Bill Stertz
Sean King O'Grady
Tessa Thompson
co-producers
Billy Mulligan
Kat Barnette
Joyce Pierpoline
Beth is a helpline volunteer – part of the small army that gets on the phone every night across America, fielding calls from all kinds of people feeling lonely, broken, hopeless. Over the last year the tide has become a tsunami. As Beth goes through her shift, the stakes rise: is this the night she will lose someone? Save someone? Eventually, Beth's own story comes to light, revealing why she does it. All along we remain with her: listening, comforting, connecting – patching the world back together, one stitch at a time.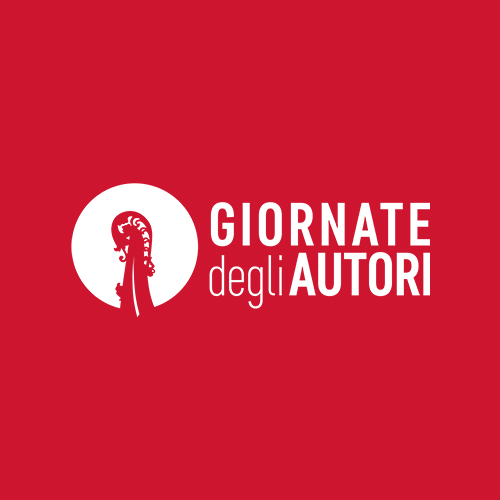 2022 The Listener
2007 Interview
2005 Lonesome Jim
2000 Animal Factory
1996 Trees Lounge
"When I first read the unique and beautifully crafted screenplay by Alessandro Camon I was moved and excited, albeit somewhat intimidated by the challenges of what lay ahead. The Listener follows one character on screen for the entire film – a Phone Helpline worker named Beth who interacts with unseen strangers on a night shift. We only hear the voices of these callers, as we witness Beth dealing with their most intimate troubles, anxieties, and fears. Ever since the pandemic, Beth works from home, accompanied only by her dog, Coltrane. As she moves in and around her ground-floor apartment and navigates her responses to each individual caller, we sense Beth's own personal struggles, culminating in a crucial call where she must decide to break protocol and reveal her own story in order to help a brilliant but severely distressed caller. I loved collaborating with the amazing Tessa Thompson, and I marveled at her indelibly nuanced and deeply-felt performance. On a shooting schedule of only six days, we had to be extremely efficient, and I am so grateful to the stellar crew and production team that brought their commitment and expertise to set every minute of the day. I've always been interested in character-driven stories, and The Listener illuminated mental health issues I care about that have come to the forefront these past few years of uncertainty. In a time when superhero entertainment provides welcome escape from reality, but might leave us helpless in front of it, it felt crucial to make a film where our main character has a superpower we can all find within ourselves: listening."
Steve Buscemi is an actor, writer, director and producer. His many acting credits include Kings of New York by Abel Ferrara, Miller's Crossing, Barton Fink, Mister Hula Hoop, Fargo, and The Big Lebowski by the Coen brothers, Reservoir Dogs and Pulp Fiction by Quentin Tarantino, In the Soup by Alexandre Rockwell, and Kansas City by Robert Altman. He played Nucky Thompson in HBO's Boardwalk Empire, which garnered him a Golden Globe® Award, two Screen Actors Guild Awards, and two Emmy® nominations. Buscemi's other memorable roles on the small screen are just as famous, in series such as The Sopranos, 30 Rock, Nurse Jackie, Portlandia, Unbreakable Kimmy Schmidt, and Love. He currently co-stars opposite Daniel Radcliffe in the TBS anthology series Miracle Workers. As well as directing various episodes of the series in which he has appeared, Buscemi has also helmed the following feature films: Trees Lounge, Animal Factory, Lonesome Jim, and Interview.