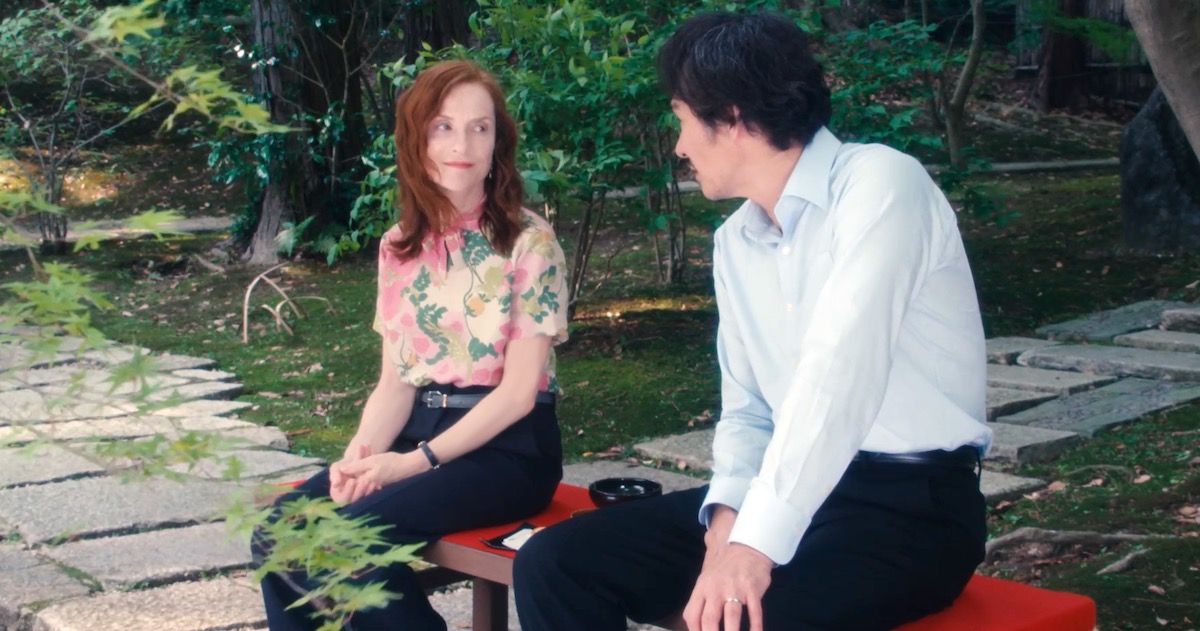 Competition
SIDONIE AU JAPON
SIDONIE IN JAPAN
by Élise Girard
France, 2023, 95', color
Screenplay:
Élise Girard, Maud Ameline, Sophie Fillières
30 August 21:45 - Sala Corinto
Press/Industry
01 September 16:45 - Sala Perla
Public, all accreditations
Followed by Q&A

07 September 22:00 - Sala Corinto
Public, all accreditations

cinematography
Céline Bozon
editing
Thomas Glaser
music
Gérard Massini
sound
Nicolas van Deth
cast
Isabelle Huppert
August Diehl
Tsuyoshi Ihara
producer
Sébastien Haguenauer
production
10:15 Productions
co-productions
Lupa Film
Fourier Films
Box Productions
Japan, nowadays. Sidonie Perceval, an established French writer, is mourning her deceased husband. Invited to Japan for the reedition of her first book, she is welcomed by her local editor who takes her to Kyoto, the city of shrines and temples. As they travel together through the Japanese spring blossoms, she slowly opens up to him. But the ghost of her husband follows Sidonie: she will have to finally let go of the past to let herself love again.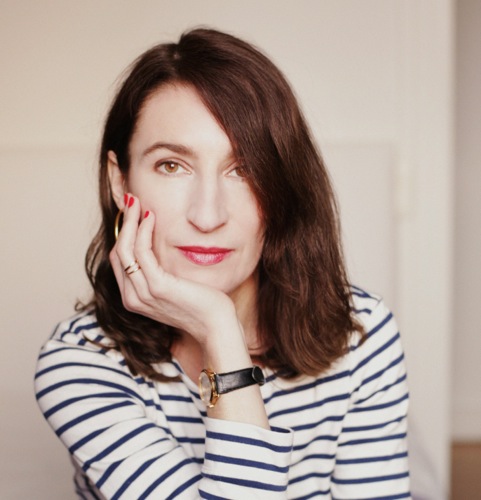 2023 Sidonie au Japon
2016 Drôles d'Oiseaux
2011 Belleville Tokyo
2005 Roger Diamantis ou la vraie vie (doc)
2003 Seuls sont les indomptés,
l'aventure des Cinémas Action (doc)
"Sidonie in Japan was born of the feelings I experienced when I first discovered Japan in 2013. As soon as I started writing, I thought of Isabelle Huppert's face, and I chose the name Sidonie for its Japanese consonance, but also as a tribute to Colette, a writer I'm particularly fond of. Through this film-travel, I wanted to talk about mourning, but also about rebirth, about love coming back when it's no longer expected. Sidonie in Japan films this "connection" between past and present, the end of mourning and the beginning of love, the meeting of two characters who could embody France and Japan. My film is also a declaration of love to this country, to which I feel both close and foreign, my taste for the ancient and the ultra-modern finding a real echo, like a constant coming and going between the two, which makes Japan a country of choice for cinema in my opinion." [Élise Girard]
Élise Girard started out as a press attaché for Cinémas Action before becoming a director. Her first two films were documentaries: one on the Cinémas Action and the other on Roger Diamantis, founder of the Saint André des Arts: Seuls sont les indomptés, l'aventure des cinémas Action (2003) and Roger Diamantis ou la vraie vie (2005). Her first feature, Belleville Tokyo (2011), was acclaimed by audiences and critics alike, as was Strange Birds (2016), presented at the Berlinale Forum in 2017. For Sidonie in Japan, she benefited from the French Institute's Louis Lumière grant, which enabled her to reside in Kyoto in 2017.