31 August 17:30 - Sala Laguna
Exhibition Inauguration
Free entrance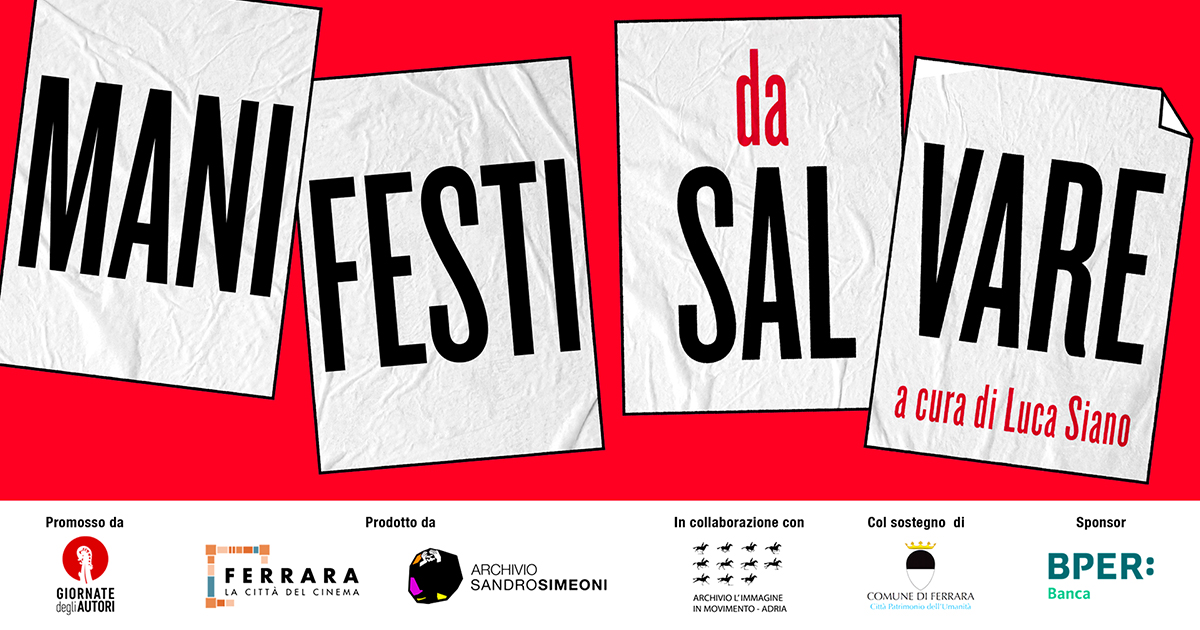 During the festival, the Sala Laguna is adorned with valuable posters and flyers from the golden age of Italian cinema, in an unforgettable exhibition inspired by the project "100+1: A Hundred Films and one Country, Italy". This is a tribute to the great "poster artists", oft forgotten, and also constitutes an appeal for the preservation of this fragile heritage. The show is curated by Luca Siano, sponsored by Giornate degli Autori and produced by Ferrara la Città del Cinema and Archivio Sandro Simeoni, in collaboration with the l'Archivio Immagine in Movimento di Adria and with the support of the City of Ferrara and BPER Banca.