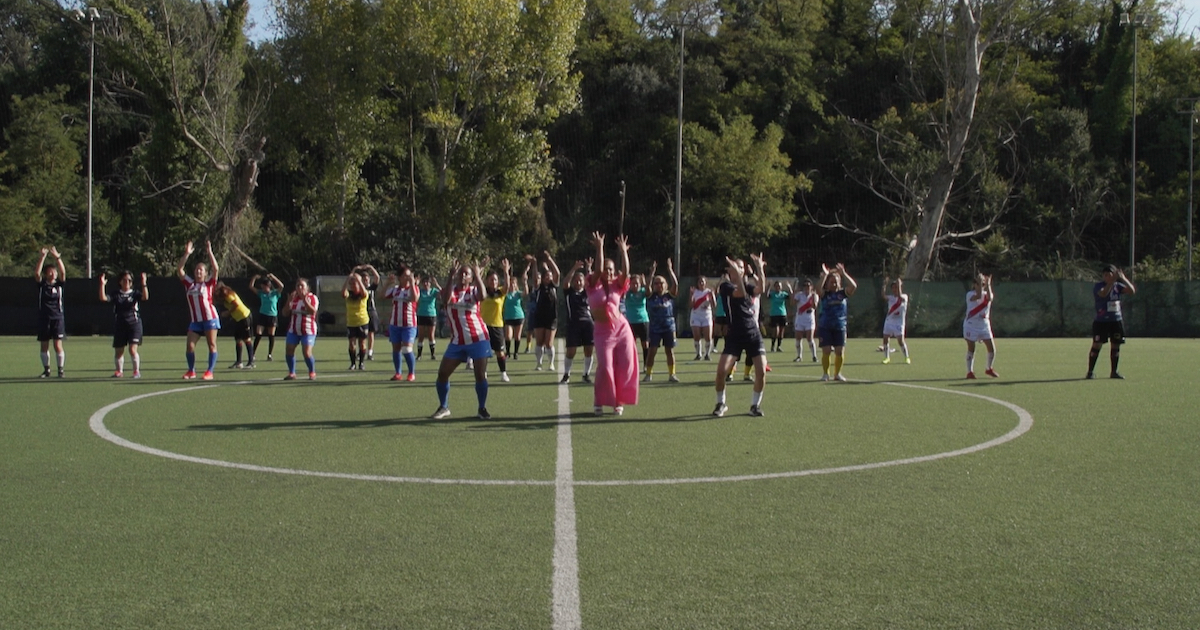 Venetian Nights
by Isabel Achával, Chiara Bondì
Italy, 2022, 80', color
screenplay:
Isabel Achával, Chiara Bondì
03 September 21:30 - Sala Laguna
Public, free entrance
V.O. IT/ES sub IT
Reservation required on giornatedegliautori.com
cinematography
Sabrina Varani
editing
Desideria Rayner
music
Mario Tronco
sound
Giulia Bella

production
Sacher film
producer
Nanni Moretti
with Rai Cinema
The story of a group of women immigrants in Rome, the majority from South America, working as caregivers or house cleaners, and all of them avid soccer fans. The film follows them during the Las Leonas Trophy matches and shares with us their private lives, jobs, perspectives, hopes, and expectations over the course of their very busy days.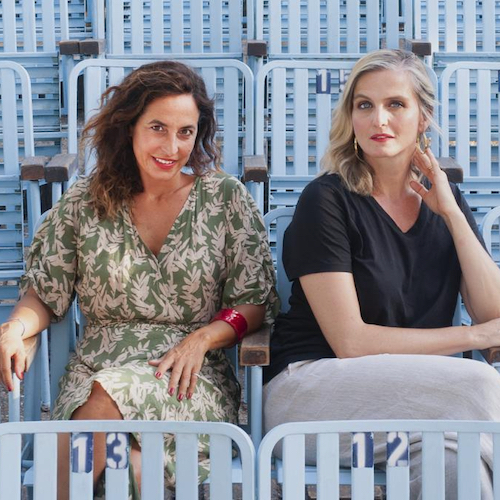 Isabel Achával
2022 Las Leonas (doc, with Chiara Bondì)
2017 47 anni, 1 mese e 3 giorni (short)
2013 Nel mare dove sono nata io (short, with Chiara Bondì)
2010 Nati Separati (short)
2009 Histoires di Pluie (doc)
Chiara Bondì
2022 Las Leonas (doc, with Isabel Achával)
2017 Monte Soratte, è sera (short)
2013 Nel mare dove sono nata io
(short, with Isabel Achával)
2006 Io Madre (doc)
"We wanted to give a voice to several immigrant women in Italy and their complex stories, all united by their passion for soccer. When we saw them play the first time, we could sense something special was happening. It was if these women were flying behind the ball. We wanted to show the feeling of freedom the players conveyed. The soccer field had become an occasion for social mobility and allowed them to achieve a degree of freedom that they were unlikely to find in real life."
Isabel Achával (Buenos Aires) took part in the Berlinale Talent Campus and obtained the starring role in the short film The Taming of the Night directed by Beatrice Kobow. Histoires de Pluie was her first documentary as a director. In 2016, she moved to New York and started to work with the artist Marina Sagona. In 2017, Achával directed the short 47 anni, 1 mese e 3 giorni. In New York, she also directed the documentary Central Park, currently in post-production.
Chiara Bondì directed the documentary Io Madre in 2006. As well as writing films, she went into the production of documentaries such as Pietro Germi: The Good, The Beautiful and The Bad, selected for the 2009 Cannes Film Festival, Portrait of My Father by Maria Sole Tognazzi, and The Whale Rossellini by Claudio Bondì. In 2017, she directed the short film Monte Soratte, è sera, which premiered at the 2017 Rome Film Festival.
Isabel Achával and Chiara Bondì have teamed up on a variety of projects for film and television in recent years. In 2013, they co-directed the short film In the Sea Where I Was Born.