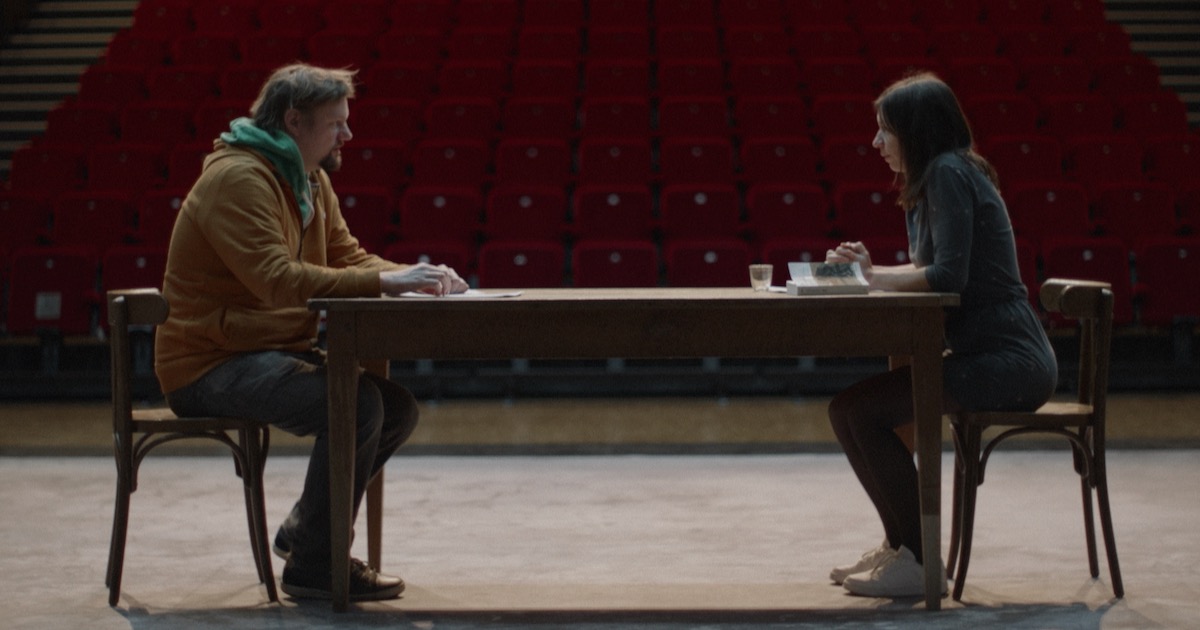 Special Events
L'EXPÉRIENCE ZOLA
THE ZOLA EXPERIENCE
by Gianluca Matarrese
Italy, France, 2023, 104', color
Screenplay:
Gianluca Matarrese, Anne Barbot, Benoît Dallongeville
07 September 11:30 - Sala Perla
Press/Industry
08 September 11:15 - Sala Perla
Public, all accreditations
Followed by Q&A

09 September 16:30 - Cinema Rossini e Cinema Candiani
Public
cinematography
Kevin Brunet
Gianluca Matarrese
editing
Giorgia Villa
Gianluca Matarrese
music
CANTAUTOMA (Ala Bianca)
sound
Anthony Gallet
Dana Farzanehpour
cast
Anne Barbot (Anne/Gervaise)
Benoît Dallongeville (Ben/Coupeau)
Jean-Christophe Laurier (Jean-Christophe)
Nikolai Delawarde (Nikolai)
Agathe Peyrard
(Agathe, playwright)
Philippe Risler
(the theatre director)
Minouche Nihn Briot (Minouche/Nana)
Romain Cottard (actor)
Jan Czul (actor)
Anthony Fulrad (actor)
Benoît Seguin (actor)
producers
Dominique Barneaud
Donatella Palermo
productions
Bellota Films
Stemal Entertainment
Anne is a stage director. She has separated from her husband and is moving as well, yet she's apathetic, drained of energy. Ben, an unemployed actor, is her friendly neighbor and seems very interested in her, but she wants nothing to do with another man. When Anne decides to stage Émile Zola's L'assommoir, however, it's Ben she asks to play Coupeau against her Gervaise. As the story unfolds, the line between real life and the stage production becomes finer and finer. When the two read the script, work on the characters and start rehearsing, reality is overtaken by fiction, and the pair seem to be retracing every step of the story of Coupeau and Gervaise, right up to the disastrous ending.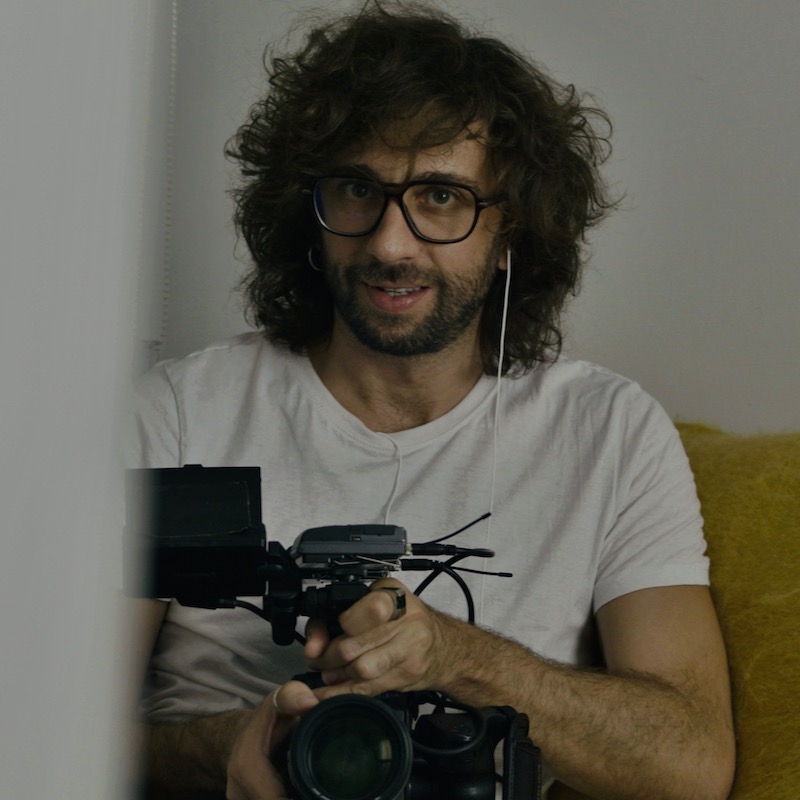 2023 L'expérience Zola
2023 Les beaux parleurs (doc)
2022 Pinned into a Dress
(short, directed with Guillaume Thomas)
2022 Il posto (doc, directed with Mattia Colombo)
2022 Fashion Babylon (doc)
2021 Barbara Pravi, voilà qui je suis (doc)
2021 La dernière séance (doc)
2019 Fuori tutto (doc)
2015 Dé-cision (short, directed with Guillaume Lafond)
2014 Mon Baiser de Cinéma
(short, directed with Guillaume Lafond)
"Anne Barbot and I studied theater together at the École internationale de théâtre Jacques Lecoq. And we both challenge the notion of perspective and the porous borders between reality and fiction. The two of us have also experimented with creating bridges between the two mediums: the stage and the screen. Anne's stage adaptation of Zola's L'assommoir struck us as the perfect subject for the experience we had in mind. The structure of the film is an exchange, a dialogue between two narratives, that of the play on stage and the actors backstage. Offstage, we capture the actors in personal conversations and their own everyday routines; we catch them pausing to reflect on something or getting ready to slip into their fictional roles. The camera itself enabled this immersion in the characters' inner movements, while the editing created connections between the playful moments in the stage fiction and the real world, to the point of deliberately losing the conventional references and codes between the different registers." [Gianluca Matarrese]
Gianluca Matarrese moved to Paris in 2002 and completed his film and theater studies there. He graduated from the University of Turin and Paris 8, in the history and criticism of North-American cinema and screenwriting, then from the Ecole Internationale de théâtre Jacques Lecoq in Paris in 2005. Three years later, he broke into television as a writer and director of a comedy series for the OCS channels that would run until 2012. Matarrese continued his career as writer, reporter, artistic coordinator and segment producer for twenty television programs. His film Mon Baiser de Cinéma won the Achille Valdata Award for Best Short Film at the 2014 Torino Film Festival, while his first documentary feature, Fuori Tutto [Everything Must Go], was also honored at Torino in 2019, as Best Italian Documentary, and was selected for the 2020 Silver Ribbons. La dernière séance [The Last Chapter] (Queer Lion Award 2021) premiered at Venice in the International Critics' Week. In 2022, Fashion Babylon was selected for CPH-DOX. Matarrese co-directed the 2022 Il Posto, which screened at Visions du Réel, with Guillaume Thomas. And the same year, his short Pinned Into a Dress opened the International Critics' Week at Venice. This year, Les beaux parleurs was selected for Biografilm 2023.