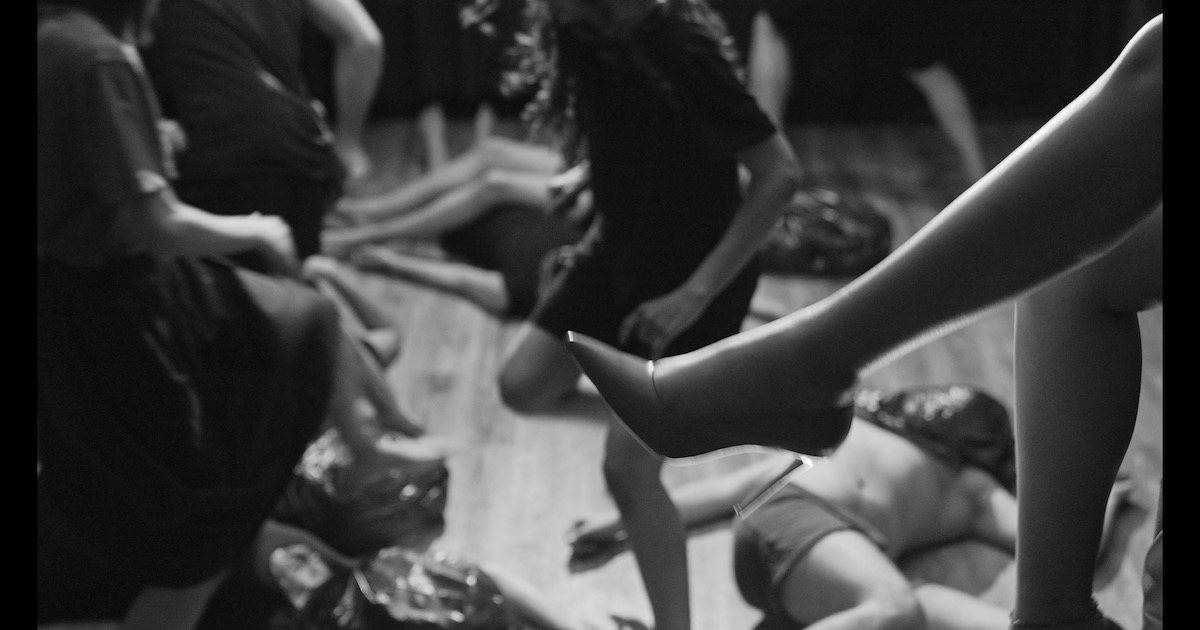 Special Events
AFTAB MISHAVAD
THE SUN WILL RISE
by Ayat Najafi
France, Iran, 2023, 85', color
30 August 14:00 - Sala Perla
Public, all accreditations
Followed by Q&A

editing
Elodie Rassel
music
Maxime Lebidois
Emel Mathlouti
producer
Angelo Laudisa
co-producers
Julien Vicaire
Mickael Grassi
Mathieu Guillot
Ayat Najafi
associate producer
Bill Shipsey

production
Rosebud Entertainment Pictures
co-production
Wattson
with the support of
Art and Human Rights
Amnesty International
Tehran, October 2022; a theater ensemble is rehearsing the ancient greek Lysistrata by Aristophanes. In the middle of a scene in which old men storm and attack the Acropolis, which the women of Athens have taken, the ensemble learns that they are surrounded because anti-riot forces are marching around the building and putting down a large demonstration. The street noise is deafening, and the room is filled with fear and anger. Some want to hide, others, led by the leading actress, want to go out into the streets and fight alongside the people. Despite disagreements, one thing is clear, the team does not want to continue the play in the time of the revolution. And moreover, they will never again work under censorship and regimentation of the regime. The sudden entrance of four strangers from the street brings the scary reality from outside into this closed and isolated safe environment. The ensemble stays in the rehearsal room for the night and engages in an attempt to improvise on the stories from outside, using their bodies and acting skills as forms of civil disobedience.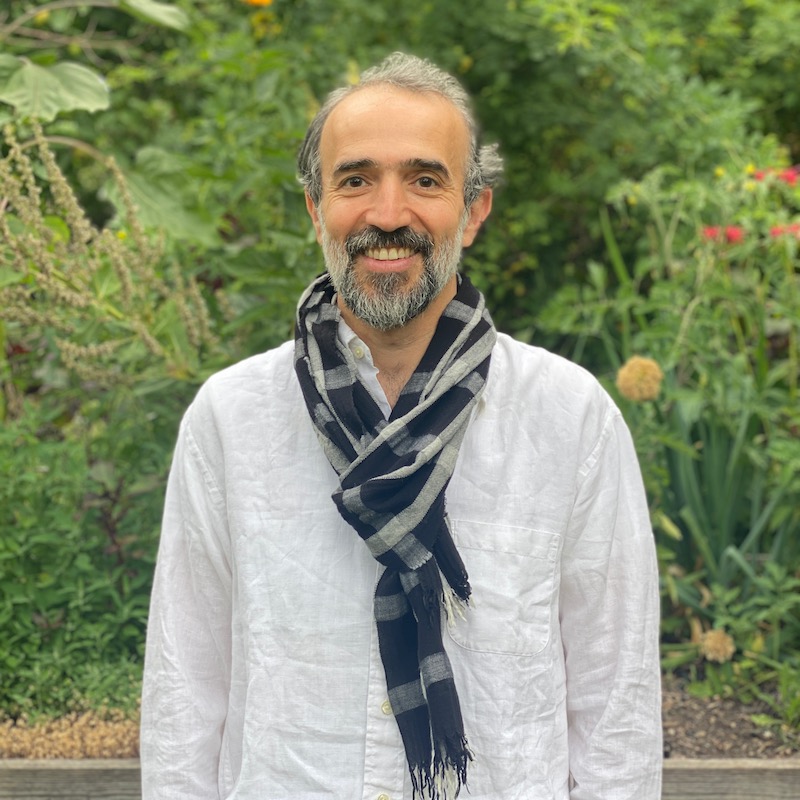 2023 Aftab Mishavad (The Sun Will Rise)
2016 Nothing Has Ever Happened Here (short)
2014 No Land's Song (doc)
2008 Football Under Cover
(doc, co-directed with David Assmann)
2005 Let it Be (short)
2005 The Forward's Fear of the Penalty Kick (doc)
2004 Move it (short)
2002 A Striped Dream (short)
"In September 2022, I traveled to Iran to work on another film, and suddenly I found myself in the middle of an uprising, a revolution that had already begun before the tragic death of Mahsa Jina Amini in the custody of so called moral police. But her death was the beginning of a new era in Iran's current history. It was a historic momentum that many people, including myself, had been waiting for for a long time. Many referred to it as the first feminist revolution in modern history. Be that as it may, today's Iran and its young generation are at a point of no return." [Ayat Najafi]
Ayat Najafi, film and theatre director, multimedia artist, born in 1976 in Tehran, lives in Berlin. His focus is on interdisciplinary and multimedia theatre as well as experimental and documentary films. His two feature documentaries Football Under Cover (2008) and No Land's Song (2014) were screened at more than a hundred international festivals and won numerous awards. He has produced theatre plays at Hebel Am Ufer – Berlin, Ballhaus Ost – Berlin and Iranian Artists' Forum – Tehran, among others. His theater productions have been performed at the Fajr Festival, Iran, as well as at international festivals, such as Kunsten Festival des Arts – Brussels. In 2017, he co-created the collective art project Sandstorm – And Then There Was Dust. The exhibition presenting the outcomes of the project opened at Depo Istanbul, September 2020 with artists from Iran, Iraq and Turkey and followed in Galerie im Körnerpark Berlin.