JURIES AND AWARDS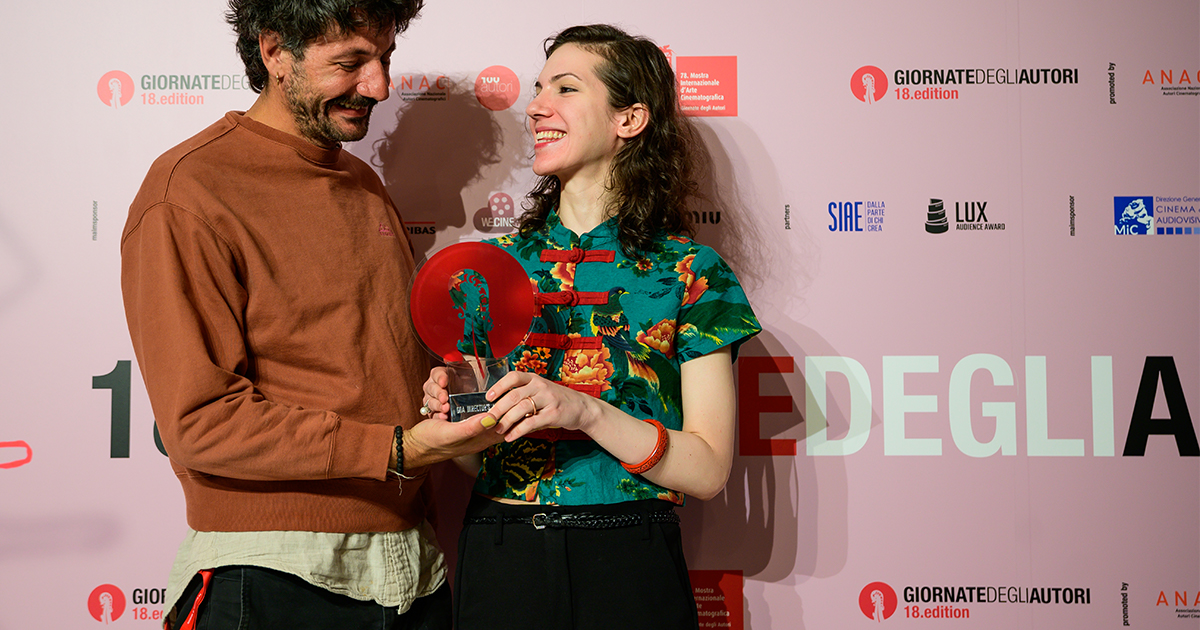 The Official Awards of Giornate degli Autori
The GDA Director's Award, assigned by the Official Jury of Giornate degli Autori, which is headed by a filmmaker and composed of the participants in the European Parliament's 27 Times Cinema program. The award carries a cash prize of €20,000, to be split equally between the filmmaker and the film's international distributor, who agrees to use the sum received to promote the winning film internationally.
The People's Choice Award for the films in the Official Selection.
The Europa Cinemas Label, awarded to films produced and co-produced in Europe. The Label was created by a network of high-caliber European exhibitors, with the support of the EU's MEDIA Programme. It consists of a financial contribution towards distribution and promotion, as well as a guarantee for the winning film that it will be shown in the cinemas belonging to the network.
All the films participating in the Days are also in the running for the parallel awards, with a ceremony due to take place on the last day of the Festival.
First films are eligible for the "Luigi De Laurentiis Award" Lion of the Future, granting 100.000 USD.
The GdA Director's Award Jury
João Pedro Rodrigues is the presidents of the jury that will be assigning the GdA Director's Award, now in its eighth year.
It's a large jury composed of young European film enthusiasts from the 27 Times Cinema program – a jury that in recent years has been headed by filmmakers Diego Lerman (2014), Laurent Cantet (2015), Bruce LaBruce (2016), Samira Makhmalbaf (2017), Jonas Carpignano (2018), Karim Aïnouz (2019), Nadav Lapid (2020), Mina Mileva and Vesela Kazakova (2021) and Céline Sciamma (2022).
Europa Cinemas Label Jury
Lukas Berberich (Kino Úsmev, Košice, Slovak Republic)
Gerardo de Vivo (Multicinema Modernissimo, Naples, Italy)
Priscilla Gessati (L'Entrepôt, Paris, France)
Mira Staleva (Dom na Kinoto-Cinema House, Sofia, Bulgaria)