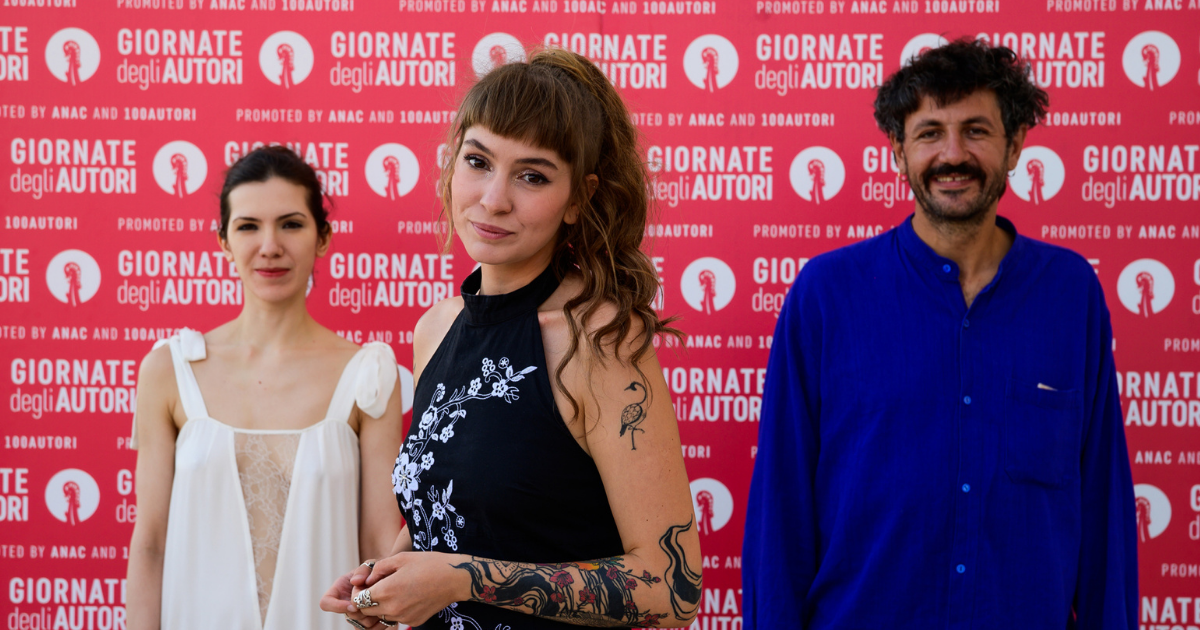 11/09/2021
Lion of the Future goes to Imaculat
Giornate degli Autori turns 18 and wraps up with a double celebration for filmmakers Monica Stan and George Chiper-Lillemark, who directed the film
Imaculat
, dubbed best first film and honored with the Lion of the Future - the Luigi De Laurentiis Award for a Debut Film. The film is one of the many first films among the ten films in competition at Giornate this year.
This is the sixth time that a film on the Giornate degli Autori lineup has won this award, the others being in 2019, with You will die at 20 by Amjad Abu Alala; in 2010, with Majority (Cogunluk) by Seren Yüce (Turkey); in 2007, with The Zone by Rodrigo Plá (Spain, Mexico); in 2006, with Khadak by Peter Brosens and Jessica Woodworth (Belgium); and in 2005, with 13 Tzameti by Géla Babluani (France).
The debut film award given to Monica Stan and George Chiper-Lillemark was assigned by the International Jury composed of its president, filmmaker, screenwriter and producer Uberto Pasolini (Italy); the film critic, teacher and festival director Martin Schweighofer (Austria); and the artist and director Amalia Ulman (Argentina). The award carries a cash prize of $100,000, provided by Filmauro, to be equally split between the directors and the producer.
"This is the first time the Lion of the Future has gone to a Romanian film," says Gaia Furrer, artistic director of Giornate, "and the prize for Imaculat proves once again that Romania is a large, vibrant country, a land packed with images and stories. As an independent sidebar of the Venice Film Festival, we are proud of this triumph and we celebrate alongside Monica Stan and George Chiper-Lillemark, who gifted us with their film. Imaculat is a story of the fragility of so many human beings, and above all an exposè of the abusive dynamics operating to the detriment of women and that unfortunately still occur, inside and outside any community. This is a potent film that hit home with all viewers: from the 27 young European cinephiles who awarded it Giornate's highest honor, to the Lion of the Future jury. And as to that future, we at Giornate are delighted to have struck a spark to trailblaze the future of these two filmmakers and their gem of a film."
"The Lion of the Future that Monica Stan and George Chiper-Lillemark have received will spur filmmakers on to keep coming up with bold stories, and it will also stimulate debate, provocative as that may be," declare Giornate President Andrea Purgatori and Delegate General Giorgio Gosetti. "A film that is a cri du coeur, like many of the titles we have seen at Giornate this year, is a courageous work of art, and when the courage of young filmmakers is honored in such a prestigious setting, it means the voice of talent is being heeded and the freedom essential to storytelling is being legitimized."