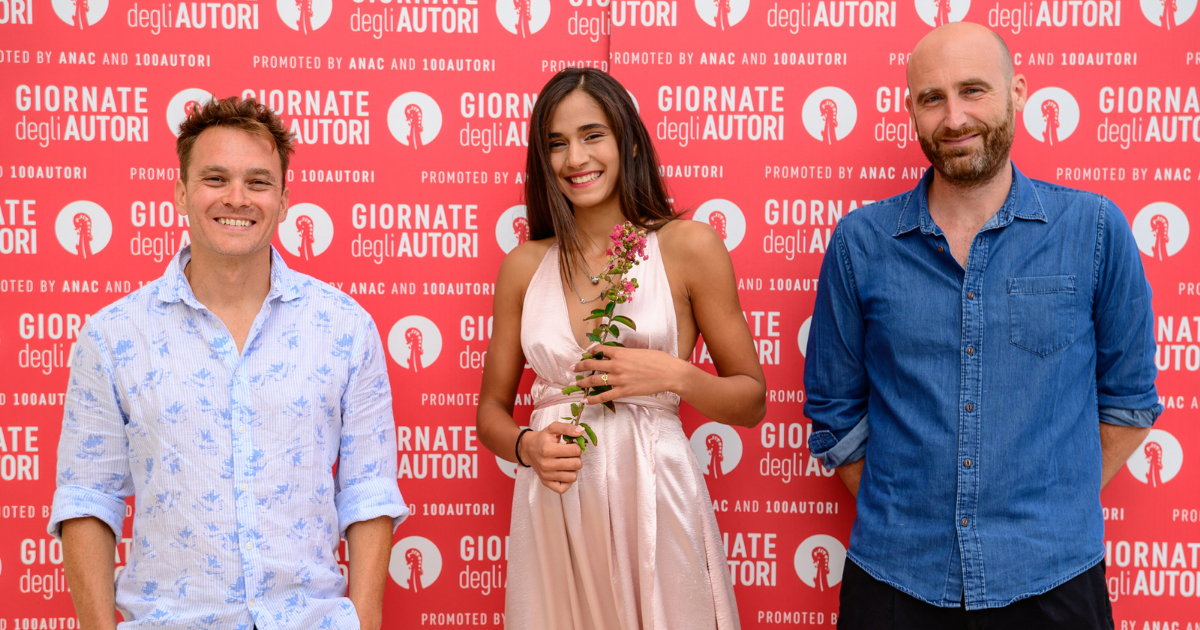 10/09/2021
Californie wins Europa Cinemas Venice Label
Alessandro Cassigoli and Casey Kaufmann's
Californie
has won the
Europa Cinemas Label
as Best European Film in the Giornate degli Autori sidebar of the Venice Film Festival, it was announced today by a jury of four Europa Cinemas Network exhibitors. 2021 marks the eighteenth time the Label has been awarded in Venice.
In receiving the Label,
Californie
will benefit from promotional support from Europa Cinemas and better distribution thanks to a financial incentive for network cinemas to include it in their programming schedule. The Jury consisted of:
Federico Babini
(Spazio Alfieri, Florence, Italy);
Piotr Czerkawski
(Kino Nowe Horyzonty, Wrocław, Poland);
Meryl Moser
(Cinérive, Vevey, Switzerland) and
Andrea Stosiek
(Sputnik Kino, Berlin, Germany).
The jury issued the following statement:
"Alessandro Cassigoli and Casey Kaufmann's
Californie
was an absolutely unanimous choice for us as winner of this year's Europa Cinemas Label here in Venice. On the one hand it is a really insightful and universal look at how every young girl grows from age 9 to 14, but on the other, it is a very specific look at how Jamila, a young Moroccan born immigrant girl makes her way in Italy. It is tender, humorous, and hard at times, but positive too. This is the directors' first narrative feature, but their documentary roots shine through to create a very involving and uplifting film. Finally, we want to congratulate the central performance of the young actress - Khadija Jaafari - the real engine of the film."