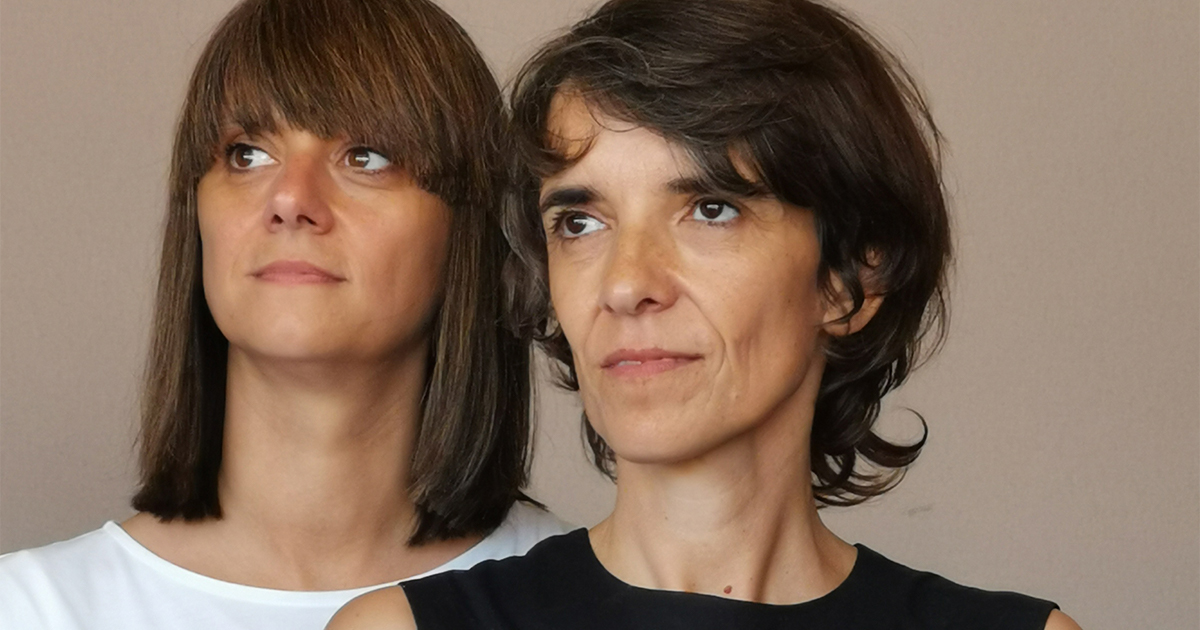 23/07/2021
The President is a woman – Actually, two
Young, passionate and determined, showered with critical acclaim the world over, Mina Mileva and Vesela Kazakova are a formidable directing and producting duo that put Bulgaria in the international spotlight from 2013 to 2021. Just over forty, the two been on the same wavelength, artistically and politically, ever since their debut with the documentary Uncle Tony, Three Fools and the Secret Service, which stirred up no end of controversy back in 2013, in a country still hostage to ideological, sexist and racist prejudice. They arrive in Venice still basking in the glow of the warm reception for their latest film, Women Do Cry, which competed in Un Certain Regard; Screen International called it "a provocative and engrossing drama that blends the personal and political."
Their second documentary, The Beast Is Still Alive (2016), raised the establishment's hackles again after one showing on Bulgarian television, due to its none too subtle indictment of the backwardness and nostalgic distortions of the political regime. The film went on to be a great success internationally, at the world's leading specialized showcases. Cat in the Wall marked the duo's debut in fiction features in 2019, coinciding with the film's selection for the competition lineup of the Locarno Film Festival. That film is about a single mother from Bulgaria and her attempts to make a new life for herself in Brexit-era London, while Women Do Cry is a political satire about the sexual power structures that still prevail in Bulgaria and is a cri du coeur against the way women and their condition are perceived in that Balkan country.
For the first time, it will be two women directors and producers heading Giornate's only official jury, which assigns the GdA Director's Award. The award honors a single film from Giornate's competition lineup, carries a cash prize of €20,000, and the jury's final deliberations will be livestreamed on Giornate's social media channels on Friday, September 10th.
As per an agreement with the GDA organizers, Mina and Vesela will have the same duties and votes as a single jury president, having chosen to speak in one voice, just as they do as filmmakers. This is a small revolution that befits the special nature of the jury itself, composed of 27 young cinephiles coming from all EU countries, part of the European Parliament's 27 Times Cinema programme, organized by Giornate degli Autori, the European Parliament's LUX Audience Award, and Europa Cinemas, in collaboration with Cineuropa. In Venice, the programme is coordinated by the director of the Karlovy Vary Film Festival, Karel Och.
"A Duo jury president", said Mina and Vesela, "is a groundbreaking idea of a woman artistic director and her strong team. Although we count as one, directing and producing always together, such a decision is rather revolutionary. We strongly believe in daring film work, breaking boundaries, doing something that may not appear acceptable at first and we feel well suited to this very special section which is Giornate degli Autori."
"Mina Mileva and Vesela Kazakova are women, activists, feminists, and filmmakers," declared Artistic Director Gaia Furrer. "We are thrilled they accepted to lead the jury of Giornate degli Autori, because today more than ever we need both filmmaking and activism. We need people who can challenge boundaries through cinema, and open up new paths. In their work we have discovered a vital, daring mix of public and private, of individuality and collective rights, of form and substance. Mina and Vesela's cinema is empathetic, smart, provocative, angry, ironic, alive and deeply honest. A list of values that I hope will also apply to the films we have selected for this year's competition at Giornate degli Autori."
General Delegate Giorgio Gosetti adds: "We have always conceived of our competitive showcase as more than a simple contest, at the highest levels, but as an opportunity to support the best independent films out there after their world premieres in Venice. For this reason we seek personalities endowed with enormous vitality and courage, who can bring a new perspective to filmmaking as well as a new heart, and spend 11 days in dialogue with a quite diverse group of young cinephiles who have a sense for the films of the future. We wish to thank our "lady presidents" for having accepted our invitation, and we are sure that they will bequeath their vision on the next edition of our showcase, an independent sidebar of the Venice Film Festival founded by Italian filmmakers, with the aim of promoting talent from every nation."
Biography
Mina Mileva and Vesela Kazakova are a producers-directors duo, known as the Demonic Duo, a nickname given to them by a Bulgarian Member of Parliament, as a reaction to their subversive documentaries. They act as "rare gadflies whose sting is causing a massive allergic reaction on the thin skin of Bulgaria's filmmaking elite" according to Variety. Despite international recognition, the films haven't been aired on Bulgarian television and Mina and Vesela have received institutional harassment at home. Their fiction films Cat in The Wall (Locarno'19, Concorso Internazionale) and Women Do Cry (Cannes'21, Un Certain Regard), are also provocative, and often draw energy and inspiration directly from real life. Their method of work is often compared to Ken Loach's social realism in terms of the subjects and the sets created in real environments.
Filmography
2021 Women Do Cry
2019 Cat in The Wall
2016 The Beast Is Still Alive
2014 Uncle Tony, Three Fools and the Secret Service