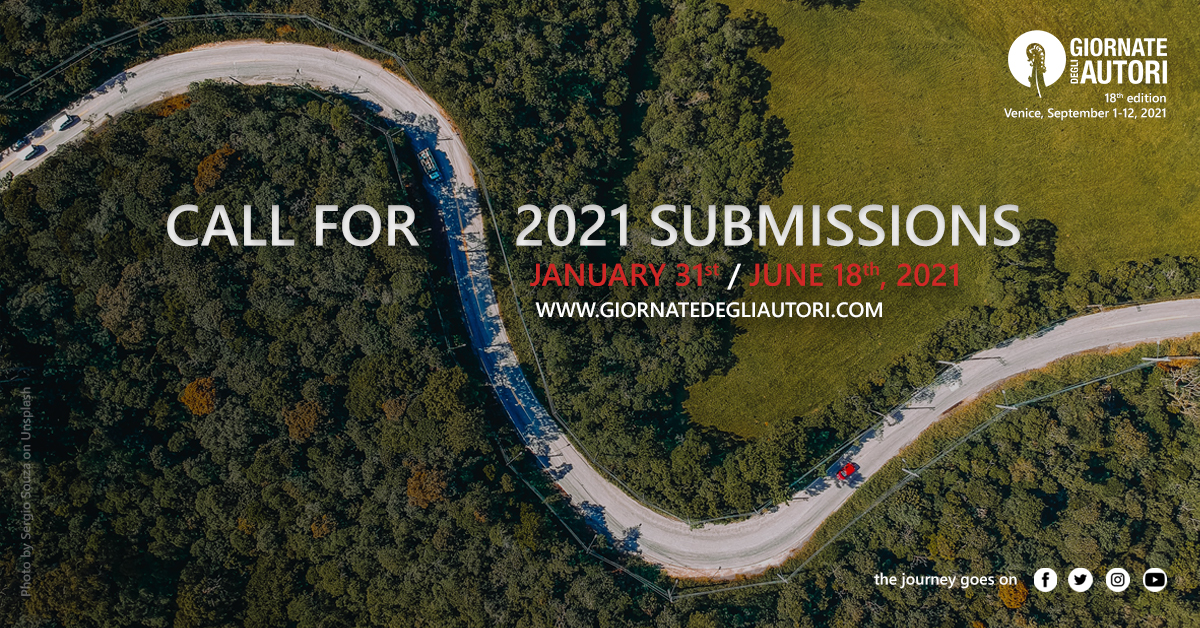 29/01/2021
Giornate degli Autori reaches legal age
The 18th edition of Giornate degli Autori the independent sidebar of the Venice Film Festival that is promoted by ANAC and 100autori will take place September 1-11, 2021.
Submissions will be accepted starting January 31, 2021, and up until June 18, 2021. Films submitted to our selection committee need to be accompanied by a completed entry form; the form can be found in our 2021 Regulations.
Directors, producers and distributors from all over the world are invited to continue Giornate's journey towards that all-important milestone: turning 18. It's a perfect occasion to celebrate the enthusiasm for filmmaking, no matter how daunting the problems may be; praise the courage of speaking out, through film; and encourage the desire to support independent film production.
Artistic director Gaia Furrer will be responsible for the selection of our 2021 lineup, alongside Renata Santoro (programmer), and the selection committee. They will be assisted by general delegate Giorgio Gosetti.
Submitters are reminded that:
films must be world premieres if they are Italian, whereas they may be either world premieres or international premieres (at the discretion of the Artistic Director) if they are produced in other countries;
only features and documentaries longer than 60 minutes are eligible;
films must be available as DCPs for the official presentation in Venice; for the pre-selection, a link for streaming/download must be provided along with the entry.
The official awards for Giornate degli Autori are the following:
the GdA Director's Award, assigned by the Official Jury of Giornate degli Autori, headed by a filmmaker and composed of selected audience members, in an accord with the European Parliament's Lux Audience Award, Cineuropa, and Europa Cinemas; the award is accompanied by a cash prize of €20,000, to be split equally between the filmmaker and the film's international distributor, who agrees to use the amount received for the international promotion of the film;
the BNL People's Choice Award, offered by BNL Gruppo BNP Paribas, and bestowed on a film in the Official Selection;
the Label Europa Cinemas, reserved for films produced and co-produced in Europe. The Label was created by a network of high-calibre European exhibitors, with the support of the EU's MEDIA Programme. It consists of a financial contribution towards distribution and promotion of the film as well as a guarantee that the winning film will be shown in the cinemas belonging to the network.
As with the other sections of the Venice Film Festival, all the films participating in Giornate are also eligible for the former's parallel awards, with an awards ceremony due to take place on the last day of the Festival (September 11, 2021).