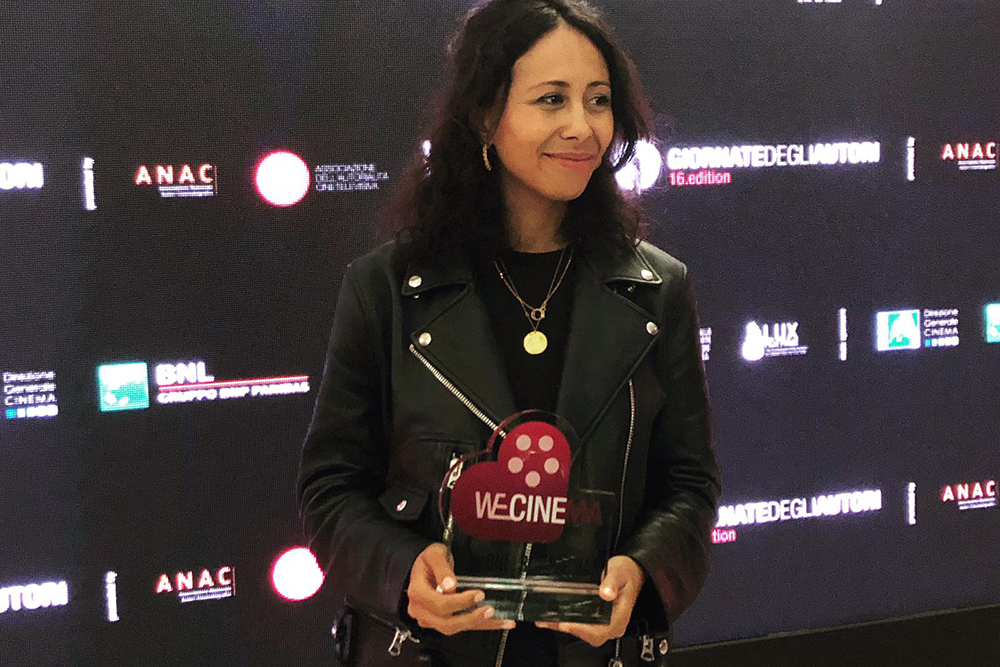 06/09/2019
GdA audiences
vote in Arab Blues.
The Label goes to Corpus Christi
From the eleven films on the competitive lineup, Giornate degli Autori's audiences chose
Arab Blues
, the first film by
Manele Labidi
, for the award bestowed by
BNL Gruppo BNP Paribas
. The film will be distributed in Italy by Bim Distribuzione.
Since it started out in 2004, Giornate degli Autori has been supported by BNL Gruppo BNP Paribas, which has stood behind Giornate for all the initiatives carried out during their sixteen-year partnership. At the Venice Film Festival, BNL also backs the International Critics' Week. At Giornate, BNL's support of film production and circulation takes the form of its People's Choice Award, judged by audiences alone. With this award BNL and Giornate as well wish to honor both the quality of the winning film and its ability to attract and entertain audiences at large.
The
Europa Cinemas Label
went to
Corpus Christi
, third feature by Polish filmmaker
Jan Komasa
.
Established with the support of the EU Media Programme in 2003, by a network of major exhibitors (over 2300 screens in more than 500 European cities) to honor European films and co-productions, the Label consists of a cash prize earmarked for distribution and production and also promotes the exhibition lifespan of the winning film in the cinemas belonging to the network.
The following statement was issued by the Label jury, composed of Anne Faucon (Cinéma Utopia, Tournefeuille, France), Eugenio Fuschini (Multisala Odeon, Bologna, Italy), Aneta Kohoutová (Bio Central, Hradec Králové, Czech Republic) and Erdmann Lange (Atlantis & Odeon, Mannheim, Germany):
"
Jan Komasa
's
Corpus Christi
is an enticing mix of the tragic and the funny - sometimes violent, sometimes highly emotional. It is driven by a truly striking central performance by
Bartosz Bielenia
as the charismatic Daniel, a young offender who sees priesthood as a route out of his criminal ways. When he is sent out to work in a factory, he escapes to the local village and decides to pass himself off as a priest with a strangely positive impact on the rather bigoted community. The story represents very clearly the conflicts in society today and between good and evil. In addition, the film's clever choice of very contrasting music styles is especially effective in showing the tensions and conflicts within Daniel. A film to be seen by audiences across Europe, and we hope that winning the Europa Cinemas Label will help this process."