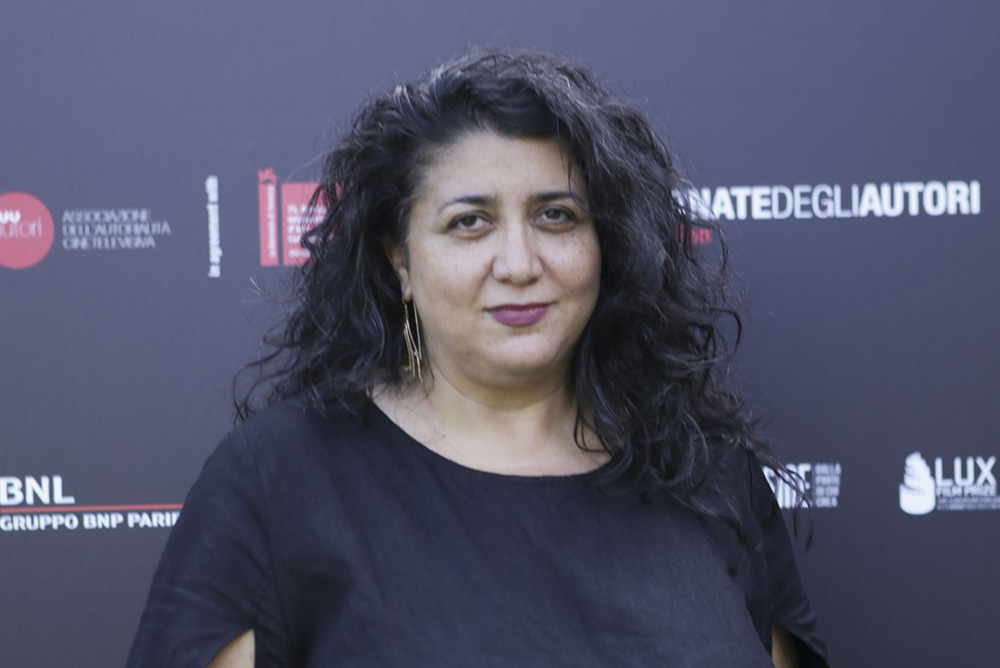 07/09/2018
Sudabeh Mortezai wins Europa Cinemas Venice Label
Sudabeh Mortezai
's
Joy
(Austria) has won the
Europa Cinemas Label
as Best European Film in the Giornate degli Autori section of the Venice Film Festival, it was announced today by a jury of four
Europa Cinemas Network
exhibitors. 2018 marks the fifteenth time the Label has been awarded in Venice.
In receiving the Label, Joy will benefit from promotional support from Europa Cinemas and better exhibition thanks to a financial incentive for network cinemas to include it in their programming schedule.
The Jury consisted of: Klara Bogusławska (Kinoteka Multiplex, Warsaw, Poland), Mathieu Guetta (Director, Majestic Bastille, Paris, France); Ezio Leoni (Manager, Il Lux, Padua, Italy) and Christine Müh (Managing Director, Kommunales Kino, Pforzheim, Germany).
The jury issued the following statement:
"Joy is an exceptionally well researched and moving film about sex trafficking - a plague affecting all of Europe. The film has a documentary feel to it, and its authenticity and credibility shine through. We get a strong sense of Joy's everyday life, her struggles and her dignity among the complex power dynamics of her life in a universe parallel to our own. This film will spark debate wherever it is seen, and we are delighted that the Europa Cinemas Label prize will help encourage its distribution around Europe."
Previous winners of the Europa Cinemas Label in Venice:
2017 M, France
2016 Sameblod, Sweden
2015 A peine j'ouvre les yeux, France
2014 I nostri ragazzi, Italy
2013 La belle vie, France
2012 Crawl, France
2011 Présumé coupable, France
2010 Le bruit des glaçons, France
2009 De laatste dagen van Emma Blank, Netherlands
2008 Machan, Italy
2007 Sztuczki, Poland
2006 Azul Oscuro Casi Negro, Spain
2005 Le petit lieutenant, France
2004 Darwin's Nightmare, Austria