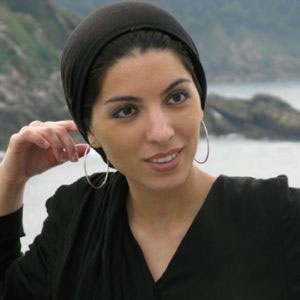 20/07/2017
Samira Makhmalbaf to head up the jury for the Giornate
The Iranian actress and director
Samira Makhmalbaf
is the president of the jury for the 2017
Giornate degli Autori
. Her illustrious predecessors include Argentina's
Diego Lerman
, Palme-d'Or winner
Laurent Cantet
and Canadian filmmaker
Bruce LaBruce
, in recent years all at the helm of the independent sidebar Giornate's vivacious jury, composed of twenty-eight young filmgoers from as many European countries. This year there will be fifteen girls and thirteen boys, including a representative of the UK, Douglas Greenwood from Scotland.
The special formula used to create this jury, assembled thanks to the support of the European Parliament
LUX Prize
and
Europa Cinemas
, has allowed the Giornate to single out genuine talent on the international film scene for the last few years, with a fresh perspective on the cinema of the future each time around, courtesy of the enthusiastic and highly professional young jurors and their discussions under the guidance of
Karlovy Vary Festival
director
Karel Och
. The cash prize of
€20,000
will be divided between
the director
and
international distributor
of the winning film to promote its theatrical release.
Samira Makhmalbaf is the first woman to head the Giornate jury, and in the same year that the 74th Venice Film Festival has also tapped a woman to preside over its own international competition jury.

Bio-filmography
Samira Makhmalbaf [1980, Tehran], at the age of eight, appeared in The Cyclist directed by her father, Mohsen Makhmalbaf. At the age of 17, she directed her first feature film titled The Apple and she went on to become the youngest director in the world to take part in the official selection of an international festival (Cannes, Un Certain Regard). In 2000, her second feature Blackboards was also selected for Cannes, winning the Special Jury Prize. Makhmalbaf joined other prominent directors such as Ken Loach, Shohei Imamura, Youssef Chahine and Alejandro González Ińárritu to make one of the eleven episodes of the anthology film 11'09"01 - September 11; hers was the short God, Construction and Destruction. The following year, her third feature At Five in the Afternoon earned her a second Special Jury Prize from Cannes. In 2008 she made a film, Two-Legged Horse, based on a book by her father; that feature won the Special Jury Prize at the San Sebastian Film Festival.


2008 Asbe Du Pa [Two-Legged Horse]
2003 Panje Asr [At Five in the Afternoon]
2002 11'09"01 - September 11 [segment God, Construction and Destruction]
2000 Takhte Siah [The Blackboard]
1998 Sib [The Apple]